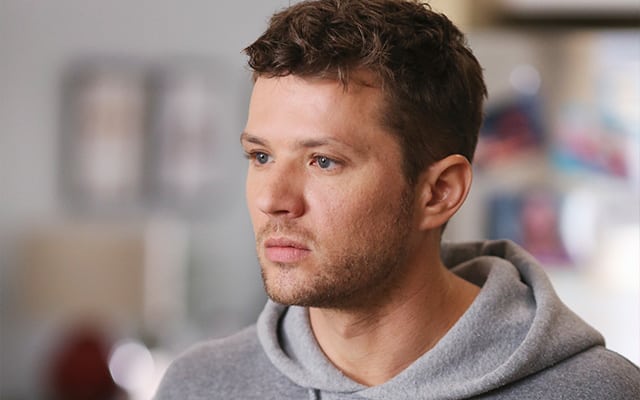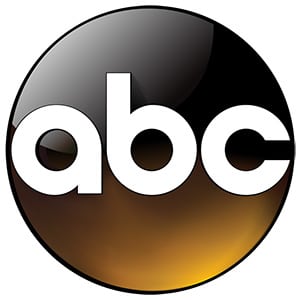 Out of the 26 series that ABC had in development for the 2014-2015 television season, the network has given orders to 14 of them. Eight dramas and six comedies. The new series joining ABC's recently renewed veterans include dramas "American Crime," "Forever," "How to Get Away With Murder," ""Marvel's Agent Carter," "Secrets & Lies," "The Astronaut Wives Club," "The Club" and "The Whispers," and comedies "Black-ish," "Cristela," "Fresh Off the Boat," "Galavant," "Manhattan Love Story" and "Selfie."
ALSO READ: ABC Renews 'Castle,' 'Grey's Anatomy,' 'Agents of S.H.I.E.L.D.,' 'One Upon a Time,' 'Resurrection,' 'Revenge,' 'Scandal' and 'The Goldbergs,' Plus Many More
Soap fans will especially be interested in "Secrets & Lies," starring Ryan Phillippe ("One Life to Live"), and  "The Whispers," starring Milo Ventimiglia ("American Dreams," "Gilmore Girls"), Brianna Brown ("Devious Maids," "General Hospital") and Barry Sloane ("Revenge").
Below is a breakdown of ABC's news comedies and dramas:
DRAMAS
AMERICAN CRIME

STARS: Timothy Hutton, Felicity Huffman, Benito Martinez, Johnny Ortiz, Elvis Nolasco, Caitlin Gerard, Richard Cabral, W. Earl Brown and Penelope Ann Miller

ABC/ABC Studios

The humble city of Modesto is far inland from San Francisco, surrounded by farmland. Parts are pastoral, while others are grittier with rising crime due to gangs, drug trafficking and addiction.All over the news are reports about a young couple who were attacked in their home. Matt Skokie, a war vet, was killed and his wife, Lily, was raped and beaten unconscious. This tragedy sends shock waves into the community, stirring up tensions across racial lines, and connecting victims, suspects, and their families.

Matt's father Chuck (Timothy Hutton) has flown in from Arizona for the grim job of identifying his son's body. He and his ex-wife Barb (Felicity Huffman) haven't seen each other in a long time and she is still angry with Chuck for his gambling addiction that destroyed their family. Barb became a struggling single mom and regrets having to raise Matt and his brother in public housing – as the only white kids there, they were badly treated. Chuck got the help he needed to overcome his addiction, but it took a lot of time to repair his relationship with his sons.

They are at the hospital with Lily's parents, Tom and a tearful Eve, watching over their unconscious daughter. They still believe there is life in her, but doctors tell them that they are pessimistic that she will ever recover, even if she wakes up.

The two couples have to decide whether they talk to the press. Tom and Eve are not ready, but Barb wants to keep the story front page so the people who did this to their children are arrested. It's been several days and no arrests. But that will soon change. The police are about to arrest four suspects.

There's teenager Tony Gutiérrez raised by single father, Alonzo. He insisted that Tony and his daughter, Jenny, steer clear of gangs and trouble. But, Tony rented out a car from his father's garage to a thug named Hector Tontz… mainly because he was too scared to refuse. Because that car was at the scene of the crime, Tony is arrested. Later, Hector is arrested with force after he was caught using victim Matt's credit card.

Police get Hector, who proclaims his innocence, to give up petty crook Carter. He and his 20-year-old white girlfriend, Aubry, are methheads and always looking to buy. They are broke and desperate, and have a knack for finding trouble, like at a club when black girls beat up Aubrey for being with a 'brother.'

Cops burst into their apartment and arrest the couple. Is it possible they knew the victims?

The investigation takes a turn when a search of the couple's home reveals a disturbing secret. The case has just gotten bigger and the players will have their lives torn apart. A racially charged drama, from the point of view of the victims, the accused, and their families – written and produced by Oscar winner John Ridley ("12 Years A Slave"). Produced by ABC Studios.
FOREVER

STARS: Ioan Gruffudd, Alana De La Garza, Judd Hirsch, Joel David Moore and Barbara Eve Harris

ABC/Warner Bros. Television

Doctor Henry Morgan, New York City's star medical examiner, has a secret – he is 200 years old. At the age of 35, Henry died for the first time, and despite many more deaths, is always reborn at 35 years old, without aging a day. With morbid experiments, he tries to get to the bottom of his inexplicable immortality, but every time he is reborn as the same old Henry.

Being immortal can have its advantages. Henry has seen every corner of the world, learned many languages, climbed Mount Everest, and loved many women. But it can have its heartbreaks as well; like outliving the love of his life, Abigail. To Henry, eternity has not been a blessing – it's a curse.

Henry has spent many decades getting to know Abe, his 76 year-old friend, and the only person who knows his secret. Abe owns an antique store, which hides Henry's lab where he searches for the secret of his immortality.

His experiences with death serve him well as New York's star medical examiner. Henry's skills of observation are remarkable, allowing him to read people, whether dead or alive, with stunning accuracy.

Like when he meets 32 year-old Detective Jo Martinez, who is investigating the victims of a fatal subway crash. She didn't have to tell him she is a recent widow who is drinking to mask her pain. He could see that for himself.

Each week, a new case and his budding friendship with Jo will reveal layers of Henry's long and colorful life in this drama from Matt Miller ("Chuck," "Las Vegas") and Dan Lin ("Sherlock Holmes," "Gangster Squad"). Produced by Warner Bros. Television.
HOW TO GET AWAY WITH MURDER

STARS: Viola Davis, Aja Naomi King, Jack Falahee, Alfred Enoch, Karla Souza, Charlie Weber, Liza Weil, Katie Findlay, Billy Brown and Matt McGorry

ABC/ABC Studios

Michaela, Wes, Laurel and Patrick are ambitious first year law students at a prestigious, cutthroat East Coast Law School where only the best students are given a shot at participating in real cases. They compete against each other at all costs for the attention of brilliant, charismatic, and seductive Professor Annalise DeWitt in Criminal Law 101 aka How To Get Away With Murder.

Professor DeWitt (Viola Davis) is a master litigator and invites all four of these students who want to work on a high profile murder case. She manipulates them into doing dirty legal legwork like seducing someone to gain insight in the prosecution's case, or digging up dirt to discredit the star witness. Wes even witnesses Annalise having an affair, and soon learns her lover is actually an unwitting pawn on the witness stand. She wins her case with ease and the students question just how far they are willing to go to earn a seat next to her in a courtroom on the next case.

Although they know this formidable professor is dangerous, they will need her help, four months later, when they find themselves arguing out in the woods standing over a dead body. Now they are all entangled in a masterful, sexy, suspense-driven legal thriller from Shonda Rhimes and Betsy Beers, executive producers of "Grey's Anatomy" and "Scandal." Produced by ABC Studios.
MARVEL'S AGENT CARTER

STARS: Hayley Atwell

ABC/ABC Studios/Marvel Entertainment

Agent Carter takes place a year after the events of "Captain America: The First Avenger" and follows Steve Rogers' girlfriend as she builds her career as a secret agent, all while the hero is frozen in ice. Produced by ABC Studios/Marvel Entertainment.
SECRETS & LIES

STARS: Ryan Phillippe, Juliette Lewis, KaDee Strickland, Natalie Martinez, Clifton Collins, Indiana Evans and Belle Shouse

ABC/ABC Studios

Ben Garner (Ryan Phillippe) sets out on his early morning run through the woods. He normally runs every other day, but today is different. He's hung over from drinking the night before. He's stressed from his growing marital troubles. He's devastated because his wife has asked for a divorce. Then he finds his neighbor's young son lying on the trail. He tries to resuscitate him, but it is too late.

The city of Charlotte, North Carolina is frantic at the news of this young boy's death. Detective Andrea Cornell (Juliette Lewis) is assigned to investigate the murder. She is a tough, thorough investigator, and leaves no stone unturned.

As she digs for the truth, all of the secrets and lies that the community managed to hide for so long come to the surface. Accusations fly. Alliances are tested. Trust is gone. And soon, Ben is caught in the middle as the police, the press, and the world invade his untouched suburbia.

Ben goes from Good Samaritan to murder suspect, as Detective Cornell searches his home, poke holes in his story, and demands a DNA sample. Reporters hound him and surround the house putting more stress on his failing marriage. The neighbors begin to look at him like he is the killer, while his teenaged daughter is harassed online. Only a few people have his back, like his youngest daughter Abby, or his best friend Dave, who freeloads in Ben's guest house.

Ben's life will be turned upside down as he sets out on a complicated journey to prove his innocence in this thriller mystery. Yet the harder he fights for his innocence, the more the audience will wonder… did he really do it?

From Barbie Kligman ("Private Practice") based on the original Australian series of the same name. Produced by ABC Studios.
THE ASTRONAUT WIVES CLUB

STARS: JoAnna Garcia Swisher, Odette Annable, Zoe Boyle, Azure Parsons and Desmond Harrington

ABC

Based on the book by Lily Koppel, this 10 episode limited series tells the story of the women who were key players behind some of the biggest events in American history. As America's astronauts were launched on death-defying missions, Life Magazine documented the astronauts' families, capturing the behind-the-scenes lives of their young wives. Overnight, these women were transformed from military spouses into American royalty. As their celebrity rose and tragedy began to touch their lives, they rallied together. Produced by ABC Studios.
THE CLUB

STARS: JoAnna Garcia Swisher, Odette Annable, Zoe Boyle, Azure Parsons and Desmond Harrington

ABC

Welcome to The Club… it is Connecticut's most exclusive with stunning vistas, rolling fairways, impeccable courts. Money and connections will get you in, but the beautiful people and their scandals will keep you coming back.

At its center of things are the descendants of The Club's founding family: the powerful and wealthy Holbrooke family. Flawless blond Mickey is the queen bee and a force to be reckoned with. This tightly wound tennis champ is never far from a glass of wine or anti-anxiety pills.
Her father is 79-year-old Winston Holbrooke III. The old man has still 'got it,' but that didn't stop his trophy wife from leaving him – for his eldest son, Win. Before the two ran off together, Win left the finances of the club in the hands of a Wall Street scammer. Now, the club is millions in debt and may not survive.

Mickey's husband Randy is considered a pushy jerk, but is keeping the place afloat with lots of cash. The SEC is after him and agents want Mickey to testify against Randy. She wants to be loyal to her husband, at least in these matters, but something is making her doubt his loyalty to her.

The members at the club have their alliances, rivalries, and affairs on and off the courts and fairways. And sometimes they cross the lines with the people who indulge their every desire. Towel boy, Jesse, is the target of Mickey and Randy's gold card carrying 17-year-old triplets who make bets on who can seduce him first. They aren't the only ones lusting after him. And pursuing Ana, who also works at the club, is Mickey's 23 year-old brother, Forty, just back from rehab. Definitely against the employee rules, like accepting tips. Ana's mother and head of staff, Hilda, wouldn't hesitate to fire her own daughter if she finds out. But she's cleaned up lots of dirty laundry in this place… and we're not talking towels.

A decadent and seductive drama from Oscar nominee Susannah Grant ("Erin Brockovich," "Ever After," "Party of Five"). Produced by ABC Studios.
THE WHISPERS

STARS: Lily Rabe, Barry Sloane, Derek Webster, Milo Ventimiglia, Brianna Brown, Kylie Rogers, Kyle Harrison Breitkopf and Catalina Denis

ABC

Parents have a soft spot for their children. In The Whispers, an unseen alien force has figured this human weakness out. They have invaded earth and are using our most unlikely resource to achieve world domination – our children.

In the country's center of political power, Washington DC, several kids have been talking about their imaginary friend, Drill. What the parents don't know is this friend is not as imaginary as they assume. Drill is able to entice the kids to play very dangerous games with very real consequences.

FBI agent Claire Bennigan has been called in to investigate the case of a 6-year-old girl who almost killed her mother playing a game with her imaginary friend. She wonders if this girl is disturbed or is there something bigger at play.

Meanwhile, halfway across the world, the defense department just sent Wes Lawrence to the Sahara Desert, where he witnesses what looks like an alien spaceship and something else even more inexplicable. Someone needs to start putting the pieces together to save humanity. As the game clock counts down, and the children unwittingly help the aliens, it's a suspenseful race against an unseen enemy. Amblin TV is co-producing with Dawn Olmstead's Grady Girl.
COMEDIES
BLACK-ISH

STARS: Anthony Anderson, Tracee Ellis Ross, Yara Shahidi, Marcus Scribner, Miles Brown, Caila Martin and Laurence Fishburne (recurring character).

ABC/ABC Studios

Andre 'Dre' Johnson (Anthony Anderson) is about to be promoted to Vice President of Relevant Advertising. He and his physician wife, Rainbow (Tracee Ellis Ross), are living the American dream: great careers, four beautiful kids, and a Colonial home in an upper middle class neighborhood. However, Dre starts to see his perfect life differently when he discovers that he's being promoted to "Urban" VP at his firm and in the same week, his son announces that he wants to have a Bar Mitzvah. All of a sudden it hits Dre: Has success brought too much assimilation? Is his family of out of touch with their own identity?

Dre's opinionated, old school father, Pops (Laurence Fishburne), and his liberal wife have very different opinions about how Dre should handle the promotion and Dre Jr.'s birthday request. But Dre has it all under control. In order to prove that he hasn't lost touch with his roots, he presents an extreme version of an "Urban" marketing campaign at work that raises more than a few eyebrows. He also decides to throw an African Rites of Passage ceremony for his mortified son.

Ultimately, Dre's family helps him realize that the best way to live is by embracing the new while honoring the past. He decides to throw his son a hip hop Bro Mitzvah and the successful event inspires him to create a multicultural ad campaign that wows everyone at the office.

Living the American dream isn't easy, but Dre is determined to find a way to hold onto his cultural identity while embracing a new future in this comedy that is written and loosely based on the life of Kenya Barris ("The Game"), and executive produced by Larry Wilmore ("The Bernie Mac Show"). Produced by ABC Studios.
CRISTELA

STARS: Cristela Alonzo, Terri Hoyos, Carlos Ponce, Andrew Leeds, Maria Canals-Barrera, Sam McMurray and Gabriel Iglesias

ABC/20th Century Fox Television

In her sixth year of law school, Cristela is finally on the brink of landing her first big (unpaid) internship at a prestigious law firm. The only problem is that her pursuit of success is more ambitious than her traditional Mexican-American family thinks is appropriate. She's stuck straddling the old culture she's trying to modernize at home with her working-class family and the modern world she's trying to embrace in her professional career.

Her sister, Daniela, wants her to come work for her cable company call center where she can actually get paid while her brother-in-law, Felix, just wants her to move out of their home and stop freeloading. Meanwhile, her mother, Natalia, wishes she would just give up the dream and settle down, preferably with someone just like Felix.

But what Cristela lacks in family support she makes up for with the gusto she approaches every situation with…including her internship interview where she manages to unwittingly insult her future boss. But as she's learned from her upbringing, nothing that's worth having comes easy. From the executive producers of Last Man Standing, breakout comedian Cristela Alonzo stars in this hilarious family comedy about laughing your way down the path to the new American dream. Produced by 20th Century Fox Television.
FRESH OFF THE BOAT

STARS: Randall Park, Constance Wu, Hudson Yang, Forrest Wheeler and Ian Chen

ABC/20th Century Fox Television

It's the 90s and 12-year-old hip-hop loving Eddie just moved to suburban Orlando with his family. Before this, his immigrant family settled easily into Washington DC's Chinatown. But here, it is pure culture shock for them. Orlando doesn't have a Chinatown… unless you count the Huang house.

The popular kids at Eddie's junior high school are impressed by his love of hip-hop, but banish him from their table when he opens up his 'fragrant' traditional Chinese lunch in the middle of the crowded cafeteria. It is almost as bad for his immigrant mother, Jessica (Constance Wu), who has never seen the inside of a traditional American supermarket and can't understand the fast-talking, rollerblading neighbor moms. Plus, the Florida humidity is a disaster for her hair.
His immigrant dad, Louis (Randall Park) is the complete opposite. He loves all things American and proudly embraces his patriotism with his Old West themed American steakhouse complete with wagon wheel tables. He's determined to bring in more customers and make his restaurant a success so his family can prosper and be happy in this country.

His Grandma Huang is in her own world, cracking up while she watches the shopping networks with her new credit card in hand. Although she speaks no English, she is inexplicably tickled to death by Joan Rivers.

Eddie has to watch out for his 9-year-old brother Gary, the suck-up of the family, who is always ready to tell on his brothers every chance he gets. It is Eddie's 11-year-old brother, Freddy, who is fitting in best. He scored a girlfriend the first day of school while Eddie, trying to maintain some street cred, ended up in the Principal's office for fighting the school's other least popular kid.

Through it all, they have each other's backs and their American Dream. Based on chef Eddie Huang's memoir "Fresh Off the Boat." Produced by 20th Century Fox Television.
GALAVANT

STARS: Joshua Sasse, Karen David, Timothy Omundson, Vinnie Jones, Mallory Jansen and Luke Youngblood

ABC/ABC Studios

Dan Fogelman ("Crazy, Stupid, Love," "Tangled," "Cars") teams up with Broadway and Hollywood's award-winning musical team — composer Alan Menken ("The Little Mermaid," "Beauty and the Beast") and lyricist Glenn Slater ("The Little Mermaid," "Tangled") — for a musical comedy fairytale of epic proportions.

Once upon a time, the dashing hero Galavant (Joshua Sasse) was a slayer of dragons, protector of the innocent, and defender of the less fortunate. But one day, the evil King Richard (Timothy Omundson) fell for Galavant's ladylove Madalena and kidnapped her. On Madalena and King Richard's wedding day, Galavant courageously fought his way back to the palace to rescue his love. And while this is where most fairytales end happily ever after, it's where the tale of Galavant truly begins. Madalena stuns Galavant when she announces that she chooses fame, fortune, and the crown over Galavant and breaks his heart.

Five years later we rejoin Galavant, heartbroken and drowning his sorrows in drink. Having given up on heroics, he's a bit out of shape and flat broke. But his faithful squire Sid sees a momentous opportunity when Princess Isabella of Valencia arrives in search of "The Great Galavant." She asks him to save her kingdom from its evil invader… none other than King Richard himself. Galavant must get back in the saddle, literally and figuratively, to take revenge on his nemesis, win back Madalena, and restore his "happily ever after." But our fallen hero doesn't realize that Isabella might not be revealing the whole story…

Our hero's quest for redemption will have many twists and turns along the way. And as one of the songs from Menken and Slater proclaims: "Huzzah And Tally-Ho! Sit Back And Here We Go!" Produced by ABC Studios.
MANHATTAN LOVE STORY

STARS: Analeigh Tipton, Jake McDorman, Jade Catta-Preta, Nicolas Wright, Chloe Wepper and Kurt Fuller

ABC/ABC Studios

Have you ever wondered what your date was really thinking?

This romantic comedy explores the differences between men and women by highlighting the disparities between what they say and what they really think throughout the course of a relationship, by exposing their unfiltered thoughts.

Southern girl, Dana (Analeigh Tipton), is new to the city and ready to make it big in the New York publishing world. On the outside, she is full of ambition, passion, and confidence. Inside her head, she doubts her outfit, hates her ankles, and is sure she's said and done exactly the wrong thing in every situation.

In contrast to Dana's unsettled life, she is temporarily staying with her college friend Amy (Jade Catta-Preta) and her husband David (Nicolas Wright), a seemingly perfect couple who set Dana up on a date with David's brother, Peter (Jake McDorman).

Like with Dana, we are privy to all of Peter's inner thoughts. We know how charming and suave he thinks he is on his first date with Dana…and how he is sure it is not his fault when she runs out of the restaurant crying after five minutes.

But with a little encouragement from their friends and family, Peter and Dana will try again. And again. And we will hear exactly what they are thinking every step of the way in this romantic comedy from Jeff Lowell ("The Drew Carey Show" and "Spin City"). Produced by ABC Studios.
SELFIE

STARS: Karen Gillan, John Cho, Tim Peper, Allyn Rachel, Joy Randolph and David Harewood

ABC/Warner Bros. Television

Eliza Dooley (Karen Gillan) has come a long way since her dorky junior high days. Thanks to the magic of laser hair removal, push-up bras and filters on photos—she is Instafamous with 143,000 followers. She shamelessly tweets about being pushed in a wheelchair through the airport because her 5-inch Louboutin shoes 'are a kind of disability.' Her nonstop selfies and posts raise her profile and rack up the 'likes.'

But one lonely day, she has a revelation: being friended is not the same as having friends. She enlists the help of marketing guru and buttoned up co-worker, Henry, to 'rebrand' herself and her reputation. In return, Eliza flirtatiously offers to do "almost anything" but Henry just blushes and insists their relationship is strictly business.

Eliza fails her first test when Henry catches her playing Candy Crush on her phone during a wedding ceremony—with the sound on. Listening to the vows "gave her the feels" and she just needed an escape. Her disregard for his rules pushes Henry to quit, but Eliza charms him into giving her another chance. Besides, people are beginning to notice the sparks between them.

Loosely based on My Fair Lady, Selfie explores the modern struggles of Eliza and Henry, as he tries to teach her how to live life offline— whether she 'likes' it or not—from writer/executive producer Emily Kapnek ("Suburgatory").
ALSO READ: 'Nashville' Returning For 22 Episode Third Season; 'Last Man Standing' Also Renewed
The network will formally announce its slate of new and returning series on Tuesday, May 13 during its upfront presentation at Lincoln Center.