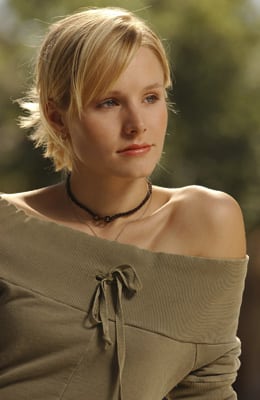 With just 10 days to go before it goes dark for good, one piece of several puzzles surrounding the end of SOAPnet was where some of the shows currently airing on the cable network would land once it said goodbye. In a press release, Pivot announced earlier this week that it has landed the rebroadcast airing rights to "Veronica Mars," which joined the SOAPnet lineup in March 2012. In announcing its agreement with Warner Bros. Television, producers of the series, the network also announced that it has picked up rerun rights to "Buffy the Vampire Slayer," which starred former "All My Children" actress Sarah Michelle Gellar (ex-Kendall Hart), as well. "Mars" starred Kristen Bell in the title role.
"'Buffy' and 'Veronica Mars' are enormously entertaining and celebrated TV shows with significant cultural and social relevance," said Evan Shapiro, President, Pivot. "Both focus on smart, strong, young women dealing with critical issues from class struggles to gender roles – challenges facing a great many of our viewers.  Pivot will contextualize the shows, presenting them with exclusive commentary from fans, experts and academics, to both celebrate these two great series and begin a dialogue with our viewers."
The "Buffy" and "Veronica" pickups are slated to highlight the network's Women Empowerment Programming Block, which begins airing Monday, January 13, 2014.
There's still no word on where, if anywhere, cable reruns of "Days of our Lives" and "General Hospital" will land. "The Young and the Restless" ventured to TVGN back in July.