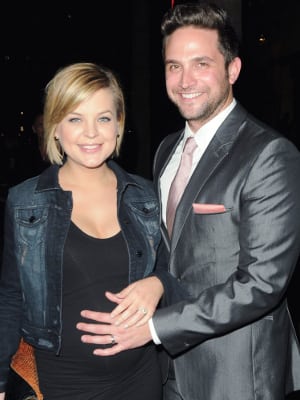 "General Hospital's" real-life couple Kirsten Storms (Maxie Jones) and Brandon Barash (ex-Johnny Zacchara) officially have a perfect start to their new year: Storms has given birth to their baby girl!
Barash took to Twitter late in the evening of Tuesday, January 7 to announce the exciting arrival of their first child. "Our passenger has touched down and arrived," he wrote. "Welcome to our world. There has not been a more fulfilling day."
Congratulations to the proud parents!