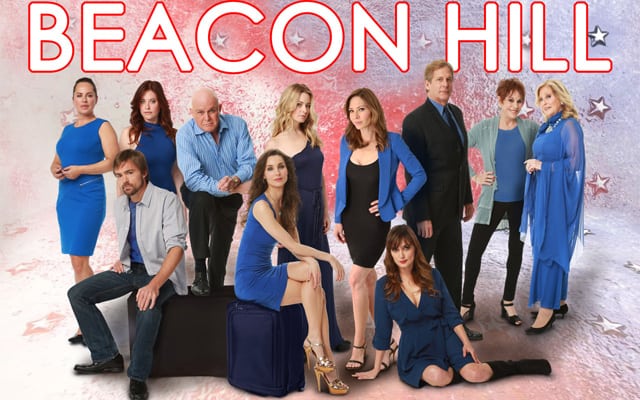 Previously we reported that upcoming web series "Beacon Hill" would utilize a viewer subscription-based service, in lieu of generating revenue through advertisements. Now we have more information on how the subscription service will work for viewers wishing to watch the soap when it debuts in three weeks.
According to the official "Beacon Hill" Facebook page, all 12 ad-free episodes of the first season will be available on www.beaconhilltheseries.com for $9.99. The premiere episode will debut online on March 5, with one new episode being put online each Wednesday after that. Viewers can subscribe at any time, with all previous episodes made available to them after paying the subscription fee. All major credit cards and Paypal will be accepted.
"Beacon Hill" boasts a soap all-star cast, led by Alicia Minshew (ex-Kendall, "All My Children") as reporter Sara Preston and Sarah Brown (ex-Claudia, "General Hospital,") as State Representative Katherine Wesley. Sara and Katherine are former lovers who reconnect after Sara returns to Boston following her Senator grandfather's heart attack. The show also delves into the world of Massachusetts politics, where people have ulterior motives and not everything is as it seems. Ron Raines (ex-Alan, "Guiding Light,") John-Paul Lavoisier (ex-Rex, "One Life to Live,") and Crystal Chappell (ex-Carly, "Days of Our Lives") also star.
The show is produced by Open Book Productions and Bella Productions, with Chappell also serving as executive producer.
In a newly released video, Chappell and veteran soap opera director Albert Alarr give a behind-the-scenes look at the upcoming series.