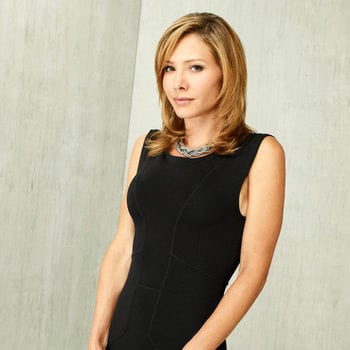 (SoapOperaNetwork.com) — In an interview posted earlier today by TV Guide's Michael Logan, it looked like "Days of our Lives" Co-Executive Producer Greg Meng was alluding to the possible ouster of actress Sarah Brown when he stated "we also brought in the wonderful Sarah Brown [Madison James] and threw her into a lot of material very quickly. Maybe too much too quickly." Sadly, it looks like he was indeed commenting on Brown's character on the show in past tense.
Soap Opera Digest is reporting that Christie Clarke (Carrie Brady), Patrick Muldoon (Austin Reed), Matthew Ashford (Jack Devereaux) and Brown are all being let go in what is being now being called phase one of the mass firings expected at NBC's "Days of our Lives."
In the case of Clarke, Muldoon and Ashford, the trio returned to "DAYS" in September as part of the soaps big reboot. Brown joined the cast in early October as the first new character introduced by recently ousted head writers Marlene McPherson and Darrell Ray Thomas, Jr.
Last airdates are unknown at this time as a representative was unavailable for comment at press time, however, considering "Days of our Lives" currently films three months ahead of airdate and the new writing teams material is scheduled to hit the air in mid-August, per Meng, look for the quad to last air in August.
Stay tuned to Soap Opera Network as this breaking story continues to develop.