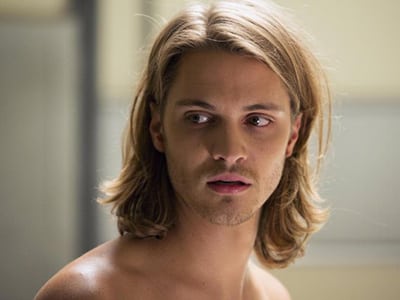 According to TVLine, Luke Grimes is exiting HBO's "True Blood" after reported creative differences with show producers over the future of his character, James. "He initially joined the show because he wanted to work with [his 'Forever' co-star] Deborah Ann Woll," said an insider to the website. "But when he started reading the scripts for Season 7, he was disappointed to learn that they were going in a completely different direction with James."
Grimes joined the cast of the series in season 6, which found James mostly sexing it up with Woll's Jessica. He was expected to continue in the role through the upcoming seventh and final season, which begins shooting in late January. The role will be recast, says an HBO representative.
Prior to "Blood," Grimes is likely best known for his stint as Ryan Lafferty on ABC's "Brothers & Sisters." The actor recently joined the cast of "Fifty Shades of Grey" as Christian Grey's (Jamie Dornan) adopted brother Elliot. The film is set for release on Friday, February 13, 2015 as both a rated R film and rated NC-17 in theaters willing to offer it.