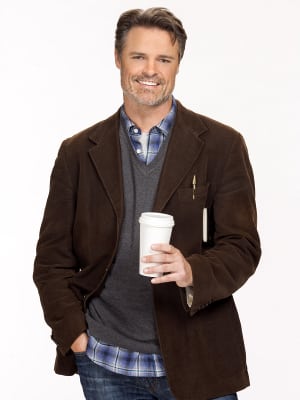 According to Deadline, actor Dylan Neal ("The Bold and the Beautiful," "Dawson's Creek") is scheduled to begin filming this week in Vancouver for "Fifty Shades of Grey," the film adaptation of E.L. James' bestselling novel of the same name. Neal will portray Bob, Anastasia Steele's (Dakota Johnson) stepfather and the husband of Carla Adams (Jennifer Ehle). Scheduled to hit theaters on Friday, February 13, 2015 as both a rated R film and rated NC-17 in theaters willing to offer it, "Fifty Shades" and its followup novels centers on the erotic relationship between Anastasia and Christian Grey (Jamie Dornan).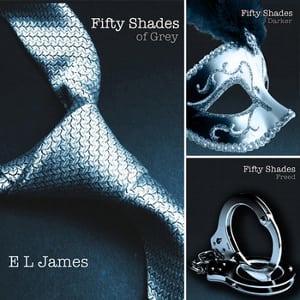 Also starring in "Fifty Shades" are Marcia Gay Harden as Dr. Grace Trevelyan Grey, Christian's adopted mother; Luke Grimes as Christian's adopted brother Elliot; Rita Ora as Christian's adopted sister Mia; Victor Rasuk as Anastasia's friend José and Christian's rival; Jennifer Ehle as Anastasia's mother Carla; and Max Martini as Christian bodyguard Jason Taylor; Eloise Mumford as Kate, Anastasia's BFF/roommate.
In addition to his previous stints on "B&B" and "Dawson's Creek," Neal is currently appearing in the Hallmark Channel original series "Cedar Cove" and is filming the current season of The CW's "Arrow," where he has a recurring role as Dr. Anthony Ivo.