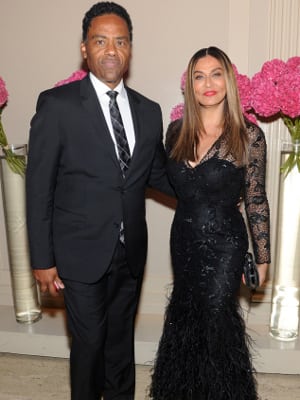 There's a 'Halo' of light surrounding the mother of pop sensation, Beyoncé, these days: It seems Tina Knowles is all lit up for former "All My Children" and "Dynasty" actor Richard Lawson!
Knowles showed up at New York City's Angel Ball Tuesday evening with the actor, who played "Dynasty's" Nick Kimball from 1986 to 1987 and "AMC's" Lucas Barnes from 1992 to 1993, on her arm. And according to E! News, Beyoncé's mom will be partying with the 'Single Ladies' no more: She and Lawson are officially dating!
Congratulations, love birds!