Although they weren't listed with the other "Hot" stuff in TV Guide Magazine's Annual "Hot List" issue (pages 16-35), "General Hospital" earned a spot under Michael Logan's Daytime Highlights column (page 84) with the heading "Hot Again," while NBC's "Days of our Lives" also made the cut under the heading "Hot Days, Hotter Nights" courtesy of daytime's hottest (and only) gay on screen couple, Will Horton (Chandler Massey) and Sonny Kiriakis (Freddie Smith).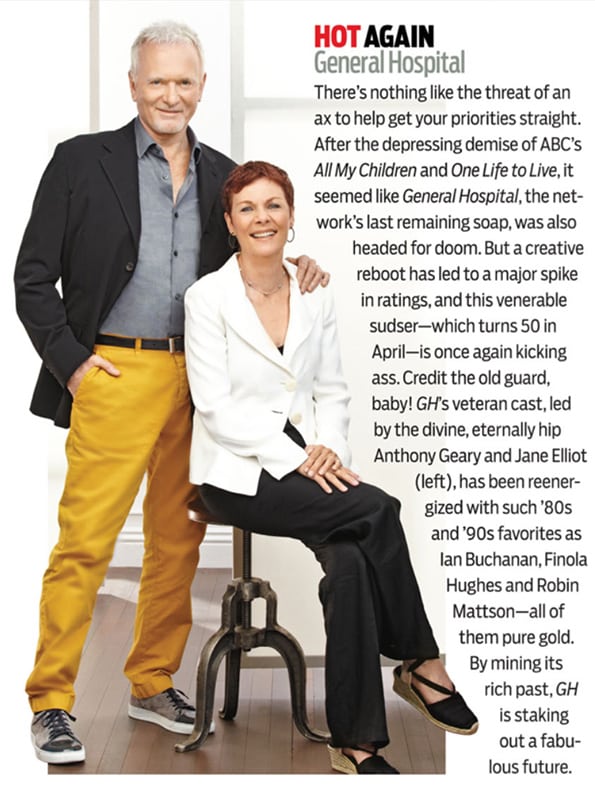 In the case of "DAYS," Logan says that while it took 45 years for the show to introduce its first openly gay character (Sonny) and another year and a half to have him find a male partner (Will), the wait was well worth it. "This steamy, star-crossed saga has had drama to spare (Paranoia! Blackmail! Impossible parents!), but its real success lies in the fresh, easy charm of these two young men."
For more on who made the "Hot List," pick up your copy of TV Guide Magazine, on sale now.