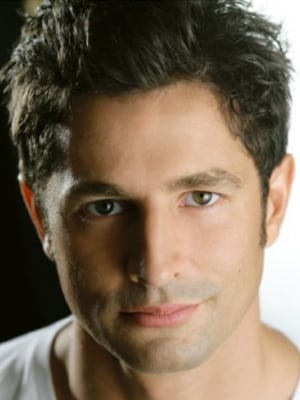 Soap Opera Network can confirm that Martin Harvey has been cast in the role of Yuri on "All My Children." In a breakdown of the character, Yuri is described as the brains behind a sinister operation that will directly impact some of the town's most prominent citizens. As previously reported, Alfredo Diaz has been cast as Yuri's more hands-on cohort, Vlad.
Harvey was born in the United Kingdom and boasts a resume as an experienced ballet dancer, singer and actor. At the age of 8, Harvey starred opposite Sir Anthony Hopkins and Jean Simmons as Young Pip in Disney's 1989 remake of "Great Expectations." He has played a series regular on Central TV's "Saracen" and guest starred on the CW's "Gossip Girl." In theater, Harvey has starred in productions of "A Chorus Line," "Carmen," and "Dirty Dancing." He also performed with "The Royal Ballet Company" which earned him the 2009 UK Critics Spotlight Award as Best Classical Male Dancer. Harvey plays the lead character in the popular video game "Call of Duty: Modern Warfare 3." The multi-talented young man has also starred in a number of independent and short films.
Look for the smooth Yuri and the brutal Vlad to begin terrorizing Pine Valley soon after "AMC" premieres on Hulu, Hulu Plus and iTunes on Monday, April 29 at Noon Eastern Time. It is understood that Harvey has only filmed one episode at this time, with the possibility of more expected.
The following is a reel of some of Harvey's acting work: