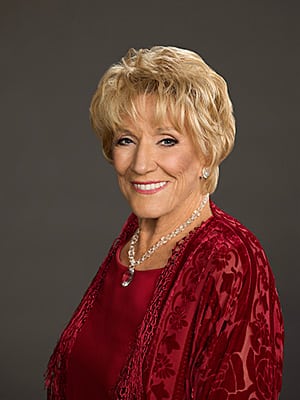 With the 40th Annual Daytime Entertainment Emmy Awards just a couple of weeks away, HLN has released a list of presenters slated to appear and hand over awards at the exciting award show ceremony. Betty White, Steve Harvey, Wayne Brady, Alex Trebek, Todd Newton, Bethany Frankel and Kris Jenner are included, with White and Brady presenting Monty Hall and Bob Stewart, respectively, with this year's Lifetime Achievement Awards.
"The Young and the Restless'' fans will no doubt be moved to tears when Max Ehrich (Fenmore Baldwin), Bryton James (Devon Hamilton) and Hunter King (Summer Newman) join Jess Walton (Jill Foster) and Corbin Bernsen, the son of the late Jeanne Cooper, to introduce the "in memoriam" tribute, which will honor the legendary actress who died earlier this month.
At press time, a host and additional presenters for the ceremony — which will take place at The Beverly Hilton Hotel in Los Angeles and be broadcast on HLN on Sunday, June 16 at 8PM ET/PT — had yet to be announced.