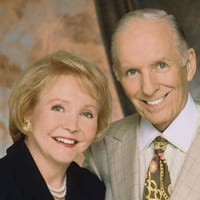 Today marks the 27th anniversary of CBS' "The Bold and the Beautiful," which was created by the late William J. Bell and his wife Lee Phillip Bell as a sister soap to the widely popular and successful, "The Young and the Restless." "B&B" now joins an exclusive club of scripted broadcast dramas, which includes "Y&R," "General Hospital," "Days of our Lives," "All My Children," "Another World," "One Life to Live," "As The World Turns" and "Guiding Light," into the top ten list of the longest running scripted dramas broadcast on network television.
Debuting on Monday, March 23, 1987 as one of the last half hour daily serials created for American audiences, "B&B" was the recipient of its eighth Golden Nymph Award during the 2013 International TV Audience Awards in the Telenovela/Soap Opera category, during the Monte Carlo Television Festival, which honors the most viewed programs through out the world. The awards are determined by the sum of ratings across five continents and 65 countries as measured by Médiamétrie and Eurodata TV Worldwide.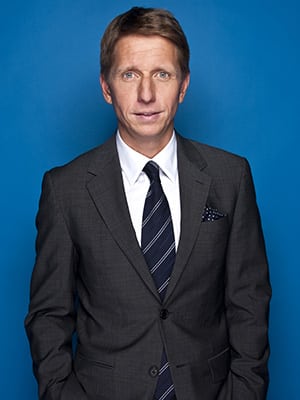 "Twenty-seven years on television is a wonderful accomplishment," said Executive Producer and Head Writer, Bradley P. Bell in a statement. "I work with an amazing ensemble of cast, production crew, writers and staff. I am grateful to CBS for their long standing commitment to 'B&B' and to CBS Daytime executives Angelica McDaniel and Margot Wain for their unwavering support. None of this would be possible if it were not for our fans whose loyalty and dedication to the show have allowed us to reach this incredible milestone."
Last week, "B&B" becamethe very first daytime drama to shoot in the United Arab Emirates region with actors Don Diamont (Bill Spencer), Katherine Kelly Lang (Brooke Logan) and Thorsten Kaye (Ridge Forrester) taking part. With the scenes set to air in __ May, Bell says, "I've been fascinated with Dubai and Abu Dhabi for quite some time because of their spectacular skylines rising up out of the desert on the Persian Gulf and the fantastic convergence of diverse international cultures," adding that he's looking forward to sharing the upcoming international adventure with fans. "In our story, business mogul Dollar Bill Spencer (Don Diamont) whisks his fiancée, Brooke Logan (Katherine Kelly Lang), off to the Emirates to marry her at this new crossroads of the world. Possessive ex-husband Ridge Forrester (Thorsten Kaye) follows them to impose his will on this romantic, stunt-filled action-packed adventure."
In early January, during CBS' portion of the Television Critics Association Winter Press Tour, "B&B" along with the rest of the CBS Daytime lineup received pickups for the 2014-2015 television season.
"The Bold and the Beautiful" airs Weekdays on CBS, Weeknights on TVGN and anytime on CBS.com.