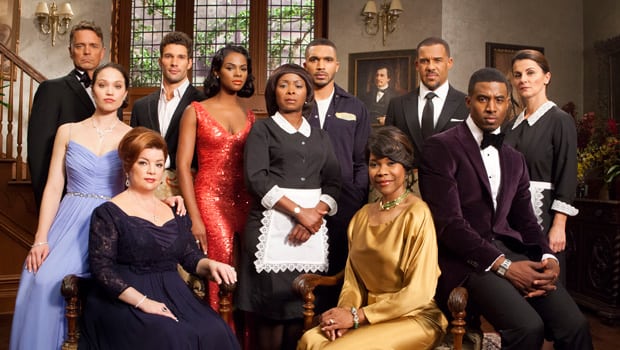 Bummed you weren't one of the lucky few who got a car from daytime legend Oprah Winfrey? Don't be, because she's giving the rest of us something pretty spectacular: "One Life to Live" actress Tika Sumpter (ex-Layla Williamson) in a new role!
Beginning tonight, May 28, on OWN (Winfrey's channel), Sumpter will star as Candace in "The Haves and the Have Nots," a dramatic scripted series from writer/producer/director Tyler Perry that follows the enviable and wealthy Cryer family (which, behind closed doors, is a dysfunctional clan on the brink of losing their fortune), and their hired help. Sumpter's character is the estranged daughter of the Cryer's maid — and also the paid mistress of the Cryer patriarch!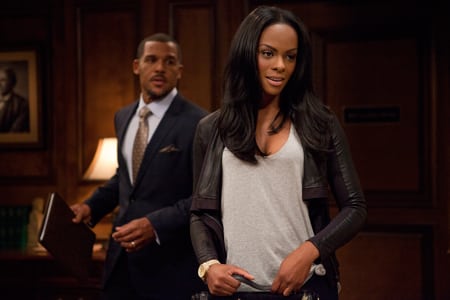 "Candace is an ambitious, smart, young woman who makes choices that you may not always agree with," the former "Gossip Girl" actress told ABC News Radio of the exciting role. "She's definitely… feisty, ambitious, sometimes vulnerable, but she's all about climbing the ladder at this point."
As for landing the role, Sumpter reveals that she didn't have to audition, as Perry offered her the part after she starred in his upcoming "A Madea Christmas," due out December 13. And the lucky actress has been able to work with Oprah since joining "The Haves and Have Nots," as well! ""[Winfrey] was there for my scene. I was at…the beginning of the day, and all I could hear was [squeals.] You know what I mean? And I heard Tyler go, 'Shhhh!'" she says. "We finished the scene, and we were doing another take and she goes, 'Oh my God, Tika.' She was just like, 'Do you understand how amazing and delicious your character is? Like, you are playing this role!'"
Look for the two-hour premiere of "The Haves and Have Nots," which also stars John Schneider, Renee Lawless, Crystal Fox, Eva Tamargo (ex-Pilar Lopez-Fitzgerald, "Passions") Angela Robinson, and Gavin Houston (ex-Remy Boudreau, "Guiding Light;" ex-Sly Thomas, "General Hospital"), tonight at 9PM E on OWN. And for more on the series, check out the show's official website.