May sweeps are a month away, but it looks like the upcoming onscreen drama won't be able to hold a candle to the real-life drama brewing between Prospect Park's "One Life to Live" and ABC's "General Hospital."

After Prospect Park's plans to reboot both "OLTL" and "All My Children" for the web fell through in November 2011, the company was approached by ABC who was interested in transplanting the characters of Todd Manning, Starr Manning and John McBain to Port Charles as portrayed by their originators Roger Howarth, Kristen Alderson and Michael Easton. The understanding at the time between ABC and Prospect Park was that the characters would be utilized on "GH" until plans to reboot "OLTL" came back into play as Prospect Park didn't want to hold the Llanview 3 from working. Since their debuts in Port Charles in early 2012, the characters have tested very high with both viewers and focus groups and have played a large role in the overall audience growth for "GH" compared to its 2011 performance in the Nielsen ratings. Unfortunately, things behind the scenes weren't looking as good.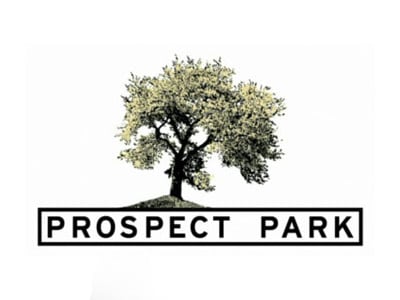 With the success of the characters on "GH," and noting that the actors portraying them were signed to contracts with ABC, the network wanted to keep the characters in Port Charles despite learning that Prospect Park had announced its intentions to move forward with rebooting "OLTL" for the web. Things only went downhill from there. On Friday, February 1, Michael Easton announced on his Facebook page that he [along with Howarth and Alderson] would be departing the set of "GH" on Friday, February 8 "due to some ongoing legal this and that." The "this and that" was ABC and Prospect Park not being able to come to terms on how to handle the "OLTL" characters on "GH" now that Llanview was coming back to life.
Hours after Easton posted his message, ABC released a statement that read: "'General Hospital' is excited about Michael Easton, Kristen Alderson and Roger Howarth staying on the show and we are exploring ways to allow that to happen."
Prospect Park issued its own response on the matter where it said, "Prospect Park understands that 'General Hospital' has featured Llanview transplants Michael Easton (John) and Kristen Alderson (Starr) among others while we arranged production of the new version of 'One Life to Live.' These characters, who we own under our agreement, are obviously essential to our production efforts, and a large reason we licensed the program. We also understand that legions of 'General Hospital' fans have grown to love these actors and characters in a short time. So even though we are paying ABC millions of dollars to license the shows, we have been, and continue to be willing to equally share the characters with 'General Hospital' and ABC. It's a win-win for the actors, the shows and fans, who love all of the shows and storylines. We hope to work out these agreements with ABC and the actors."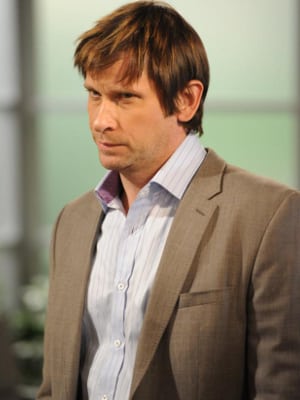 It was understood that should ABC and Prospect Park not come to an agreement that ABC would create new characters for the trio on "GH." TV Guide's Michael Logan made that ever more clear when he reported on Monday, March 25 that the actors "will soon return to 'GH' after being forced to vacate the show for several weeks." Logan added, "It seems we'll no longer see Easton as John McBain, ditto Howarth as Todd Manning or Alderson as Todd's daughter Starr. ABC doesn't want to risk any more legal entanglements with Prospect Park, which currently owns the rights to all 'OLTL' characters, and the only way to do that is to have the three stars play characters that in no way resemble the current ones. Word is, 'GH' head writer Ron Carlivati is devising some clever ways to work around the headache, even though John, Todd and Starr are now tightly woven into Port Charles society and all three are involved in blooming romances."
Entertainment Weekly's Lynette Rice reported a slighly different version of events from what Logan reported. While confirming that Easton and Alderson would in fact be returning to "GH" as new characters, Rice could only say that "GH" was "reportedly looking to do the same with Roger Howarth, who is currently shooting episodes for 'OLTL' as Todd Manning — but for only two and a half months. That's all Prospect Park could get from Howarth, who was heavily wooed by 'GH' to stay in Port Charles."
Although it isn't clear how it would legally be possible after the latest brouhaha, a representative for Howarth still insists that the actor will complete his four week stint at "OLTL" and will then return to "GH" in the role of Todd Manning. "As far as Roger and I know, he's still going to play Todd on 'GH,'" the rep tells Soap Opera Network.
Reps for Alderson and Easton did not respond to requests for comment. A representative for "GH" would only say, "There is nothing to announce at this time." No official statement was released by Prospect Park as it did in early February, but a representative for the company did tell Soap Opera Network "Roger is reprising his role for 'OLTL.'" It's understood that they meant for the four weeks they had already signed him for, which will result in his airing on "OLTL" for 2 1/2 months.
Prospect Park is reportedly shelling out $8.5 million a year in licensing fees to ABC for both "OLTL" and "All My Children." With production resuming on both soaps in late February, the endeavor has put more than 200 actors, production staff and crew members to work.
Stay tuned as the twists and turns continue to develop.