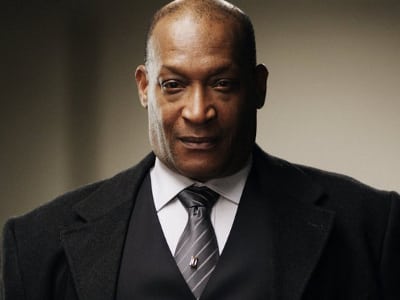 If you're a fan of scary movies, then you'll no doubt recognize Tony Todd, who's appeared in horror film classics like "Candyman," "Final Destination," and the 1990 remake of "Night of the Living Dead." But the actor has recently decided to step out of the darkness and into daytime, beginning a role on "The Young and the Restless!"
In an interview with Horror Society, the actor reveals that he's already started filming a 20-episode arc as "a prisoner who's falsely accused of murdering his wife." Hhhmmm… That sounds a lot like Gus Rogan, the father of Leslie Michaelson (Angell Conwell) and Tyler Michaelson (Redaric Williams), as well as the man Avery Clark (Jessica Collins) is hoping to free from prison.
Though a show spokesperson could not be reached for comment, Senior Vice President of CBS Daytime, Angelica McDaniel, tweeted that Todd is, in fact, headed to the show. Word on the street is his first appearance will be in mid-March.