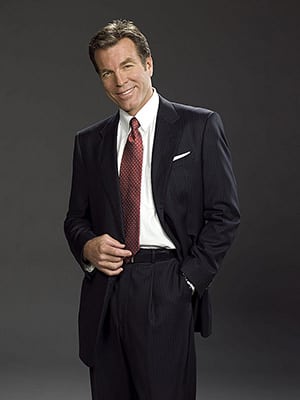 During "The Young and the Restless'" recent 41st anniversary celebration, Peter Bergman (Jack Abbott) told Soap Opera Network that he's one of the luckiest men in daytime. And if you look at his embarrassment of riches — an impressive 33 year career in soaps, numerous Emmy nominations and wins, exciting storylines, and talented co-stars — it's easy to see what he means. But lately, he's been feeling exceptionally blessed. Read on to find out why!
Soap Opera Network: Cady McClain is now in the role of Kelly Andrews. How has it been working with her?
Peter Bergman: Fantastic. We've known each other for 25 years.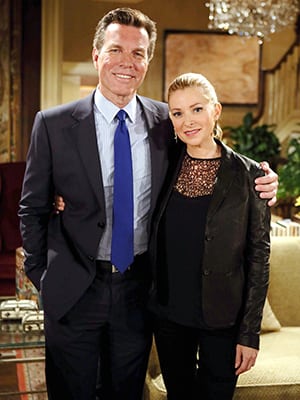 SON: I know! You were both on "All My Children" [you as Cliff Warner, McClain as Dixie Cooney]. How was the reunion?
Bergman: It was great. And what a fun position for me, to be able to help welcome her and make sure everybody knew her and to clear the tracks for her. She's fun to be around.
SON: At first, it seemed that Jack and Kelly would be a romantic pairing, and now they're sort of at odds. Are they really not vibing on each other, or is there some sexual frustration there?
Bergman: They're sniping a bit, but almost a bit too much, as if they're fighting something here.
SON: Are you noticing that the writers are focusing more on the romance angle now that Cady is in the role?
Bergman: I think Jack is fighting it the whole way and I'm not sure he's going to win. It's a fun idea.
SON: Is there anything going on in Jack's life outside of the Kelly situation that you can tease?
Bergman: Story wise, it just keeps coming for me. I'm very, very lucky. Phyllis is going to get better one day. That's around the corner. The Summer [Hunter King] thing is very much alive in Jack's life. There's a bunch of stuff. I'm just one of the luckiest actors in daytime.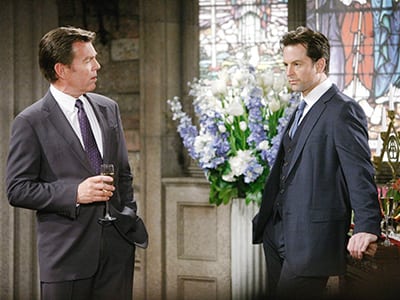 SON: Will Jack be involved in the search for Adam?
Bergman: As far as Jack is concerned, Adam is dead. Adam is gone. They found the body, his dental records. So Jack is mourning the loss of a friend — and he knows he wasn't everybody's friend — but Jack is in the middle of mourning. He's not searching for anyone. He'll have no part of that.
SON: There's been indication that they may recast the role. If that happens, do you think the replacement actor will have an uphill battle, considering former portrayer Michael Muhney was so popular?
Bergman: I don't have a vote in any of this, but I will say I am a replacement. And here we are, 25 years later; sometimes replacements work!