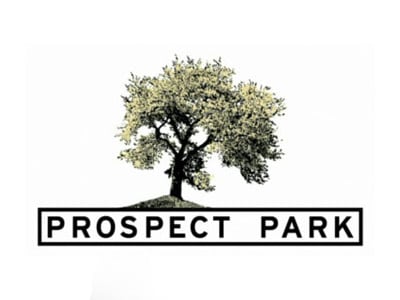 Prospect Park's much anticipated online revival of long-running soaps "All My Children" and "One Life to Live" continues to inch closer to reality as both shows are scheduled to go into production in the coming weeks ahead of their excepted launch dates on Hulu (and iTunes) sometime in April.
With deals already in place with the Directors and Writers Guilds, Universal Music Group, Hulu and iTunes, writing teams and producers lined up for both shows with a number of former "AMC" and "OLTL" cast members on board, despite a dispute between several "One Life" characters being used on "General Hospital" seemingly unresolved, Prospect Park seems poised to forge ahead with getting the cameras rolling and episodes taped.
As Soap Opera Network first reported last week, Prospect Park has contracted NEP Broadcasting to construct studios for both shows in a converted old factory in Stamford, Connecticut. Now we have learned that the company recently hired set directors, including Lisa Nilsson who, in a posting on her LinkedIn profile in January stated, "Just began working as Set Decorator for the online venture of Prospect Park Networks of 'All My Children' and 'One Life to Live.'" Nilsson has plenty of experience working in set design as she's worked in both television and film. Her resume includes stints at Warner Bros., 20th Century Fox, USA Network, NBC Universal, ABC, and Walt Disney Studios.
Also, could "One Life to Live's" Award-winning costume designer Susan Gammie be joining Prospect Park in a similar position? On February Robin Strasser tweeted about shopping with Gammie for some new clothes for her character Dorian Lord. And on December 29th, long-time "OLTL" stage manager Alan Needleman noted that he had been in talks with Prospect Park on his Facebook page.
It would also appear as if Prospect Park will trim production costs by having both shows rotate production from month to month, allowing them to share studio space and crew members. This was confirmed by Robert S. Woods (Bo), who told Soap Opera Digest that "It looks like we'll be working five weeks and be off five, six weeks, so it's kind of cool! Especially compared to what it was, because that's what burned me out. We were doing four shows in a day and that's just too much for an old guy like me." He also notes how important it is to have familiar faces on both soaps when they are launched online. "You need that to start, otherwise you just have a show that's called 'One Life to Live' and you turn it on and you go 'I don't know anybody.' So that couldn't work. But if you have Erika [Slezak] sitting there at her desk and Robin waltzing in, then you can go, 'Oh, okay! This is it. Sparks are gonna fly!'"
While the rotation of studio space may be in the works, that does not mean "AMC" and "OLTL" will be alternating their "on-air" schedules. Instead, whichever show is in production at the time will likely tape enough episodes in each filming block to carry them through their hiatus. Both shows are expected to air four new episodes per week, with a recap airing on Fridays.
"All My Children" will go into production first as filming is set to begin on Monday, February 25, according to Jill Larson (Opal Cortlandt) via a video message to fans and Debbi Morgan (Angie) via Twitter. Meanwhile, Robin Strasser (Dorian) tweeted that "One Life to Live" will begin taping on Monday, March 11. Strasser's comments were recently echoed by fellow cast member Erika Slezak (Viki), who said in a statement on her website last week that "we expect to begin production near the middle of March."