In a report by BroadcastEngineering.com, "All My Children" and "One Life to Live" will both begin production on Monday, February 25 for their online incarnations, which are set to premiere sometime in April exclusively on Hulu. NEP Broadcasting, LLC is currently constructing studio space for both series in an old factory in Connecticut, the website says. This would indicate that despite reports stating otherwise, neither show will be filming at the Stamford Media Center, where "Maury" is filmed.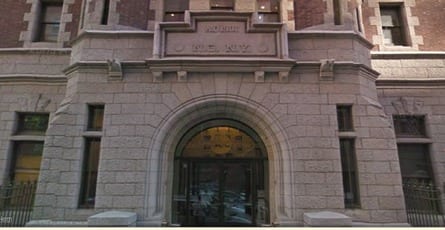 It's understood that Connecticut was chosen as a location by Prospect Park as a result of tax credits the state provides production companies. Barry Katz, senior vice president and general manager at NEP Broadcasting, confirmed as much when he said, "We became a Connecticut entity because of the tax credit there." He added, "We can build a studio anywhere." The company has built nine permanent studios in New York, two in the United Kingdom and has 13 semi-permanent, custom control rooms already built in Connecticut, Los Angeles and the UK.
"One Life to Live" moved from its long-time studio space, Studio 17, located at 56 West 66th Street, to Studio 23, located at 320 West 66th Street in January 2010, which was where "All My Children" had filmed much of its 41-years of television before moving to the Andrita Studios in Los Angeles, CA at the same time.