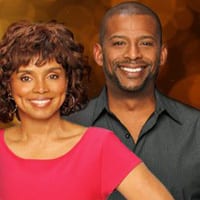 It was on Friday, January 25, when Soap Opera Network first reported that Prospect Park's "All My Children" was looking to recast the role of Cassandra Foster, the adopted daughter of Angela Hubbard (Debbi Morgan), who the good doctor found abandoned in a dumpster during her run on ABC's "The City" back in the mid-1990′s. The character returned as an 18 year-old seeking comfort from mommy dearest in 2008 as played by actress YaYa DaCosta. Since then, the production company has now officially issued a casting call for the role. According to the casting call, the role is for an African-American in her early-mid 20's, "gorgeous with an air of sophistication." The character spent the majority of her time in Paris, France, which has helped her become "worldly, independent and a force to be reckoned with." The role is contract.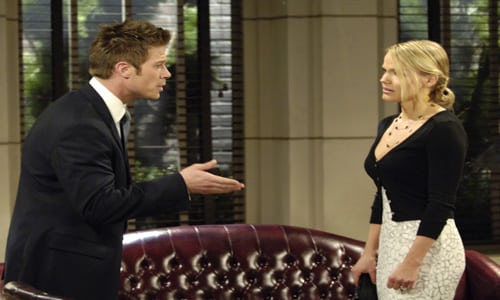 Meanwhile, on Thursday, January 31, Soap Opera Network reported that "AMC" was looking to cast the role of "Luke," who, per the casting breakdown, resembles an aged AJ Chandler. Described as a Caucasian 16-18 year old handome male, "Luke" (aka: AJ) "grew up fast, thankfully he's had his best friend Charlotte by his side through it all. Luke has a tendency to be a little ruthless at times, but Charlotte is his moral core. He is protective of her. She knows the good in him – and calls him on it when he does any of the bad. When Charlotte uncovers a dark family secret, Luke is the one that stands up for her. He's her rock. They both feel whole with each other. There is the beginnings of a sexual awareness with them – but neither of them are ready to let themselves think of it." The role is contract. You can read more about "Charlotte," by clicking here.
"All My Children" is also reportedly seeking to recast the role of JR Chandler, AJ's father.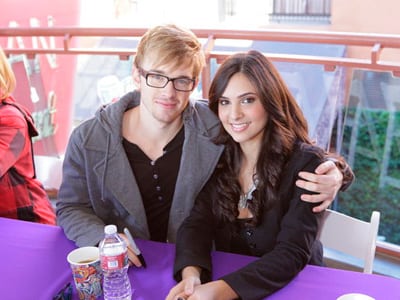 "Days of our Lives" is looking to cast Will Horton (Chandler Massey) and Gabi Hernandez's (Camila Banus) baby girl. According to a casting call issued last week, the series is looking for newborn twin infants, either Caucasian or of Hispanic origin, to portray the recurring role of the much fought over baby girl that has yet to be birthed on the series. Filming is set to begin on Tuesday, February 5. Per Jason47.com, the definitive "Days of our Lives" fan archive, the baby is likely to be born during the all important May sweeps ratings period.
According to Soap Opera Digest, "General Hospital" has issued a casting call for the contract role of a 25 to 30-year-old male of African American descent or mixed race origin. The contract role is described as being "handsome, dynamic and charming with a kind heart." The role is for a new intern at the hospital.