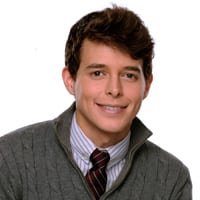 Reporting by Errol Lewis and Angela Rosa
With "All My Children" set to begin production on all-new episodes in Stamford, CT next month, Soap Opera Network has learned that the series is looking to add three characters to its canvas. The series is seeking to cast the roles of "Ben," "Charlotte" and "Luke." While the names may sound foreign to long-time fans of "AMC," they may actually be code for characters already seen on the canvas.
"Ben" appears to be code for Peter Cortlandt. Peter, also known as Pete (previously Petey), is the son of one of Pine Valley's favorite tycoons, Palmer Cortlandt (the late James Mitchell), and Palmer's favorite ex-wife, medium Opal Cortlandt (Jill Larson). In a casting breakdown obtained by Soap Opera Network, "Ben" has become closer to his mother in the wake of his father's not so recent death. Fans shouldn't expect Pete to pick up where Daniel Kennedy's version left the role in October 2009. With a tendency to throw the family name around, and a low tolerance for not getting what he wants when he wants it, Peter is clearly picking up from where Mitchel David Federan's version left the role in 2006. Peter appears set to be every inch his father's imperialistic son.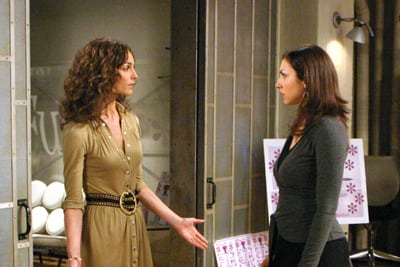 "Charlotte" and "Luke" appear to be the potential impending couple that many "AMC" fans predicted would eventually take Pine Valley by storm on the afternoon of March 24, 2004. During a conversation in a breakdown obtained by Soap Opera Network, "Luke" presses "Charlotte" to remember that he was there "the day [she] was born … [they] practically shared a binky." Long time "AMC" fans can quickly deduce that this could only be an accurate description of an event in the lives of Miranda Montgomery, the daughter of Bianca Montgomery, and AJ Chandler, the son of JR Chandler. "Charlotte" appears to be a tom-boy eager to spread her wings much to the chagrin of her good friend ,"Luke." Further complicating matters, a spark has begun to surface within this long-time friendship.
Note: While this is a summarized breakdown of roles currently being cast, this does not in any way mean that a finalized script for the characters will utilize such details nor can any character traits described be expected to appear in the final on air/online version of the series.