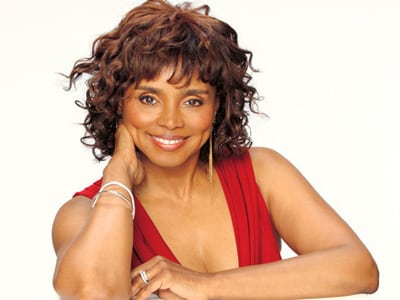 Reporting by Errol Lewis and Scotty Gore
As recently noted, Prospect Park's "All My Children" and "One Life to Live" are currently in the casting phase of their reboots as we get closer to their expected first film date, which Soap Opera Network has learned will be in Mid February for both series in Stamford, CT.
Sadly, some of the roles being cast appear to be recasts of characters from the ABC eras of the shows. In addition to the expected recasting of "One Life to Live's" Matthew Buchanan and Destiny Evans (last played by  Eddie Alderson and Shenell Edmonds), "All My Children" is also said to be recasting the roles of JR Chandler (last played by Jacob Young) and Cassandra Foster (last portrayed by Yaya DaCosta). For those that may not recall, Cassandra is the adopted daughter of Angela Hubbard (Debbi Morgan), who the good doctor found abandoned in a dumpster during her run on ABC's "The City" back in the mid-1990's. The character returned as an 18 year-old seeking comfort from mommy dearest in 2008.
A few other roles currently being cast do appear to be for potentially new characters, or at least for past characters being recast under the guise of a totally different character. Last week, it was reported by Soap Opera Digest that "OLTL" was looking to cast the role of Billy, who is described as being "Caucasian, 30s, ruggedly handsome. Charming yet naïve when it comes to relationships. He falls in love first and thinks second. He is a man of strong values who puts family before all else." And earlier this week, a revealing photo was posted on new "One Life" Co-Head Writer Susie Bedsow Horgan's Facebook page showing a picture of her and writing partner Thom Racina hard at work on their laptops with an apparent character list for the reboot hanging over a picture in the background, which included the unfamiliar name of "Jeffrey King" amidst Llanview regulars such as Viki, Dorian, Blair, Clint, and Bo. Furthermore, the list noted that the new character was described as being in his 20s and "black and British."  The photo has since been taken down.
With a pay rate of $115/day based on the SAG-AFTRA New Media contract, the shows are also seeking to cast a number of extras. According to a casting call we've obtained, Prospect Park is looking for males and females, all types, all ethnicities and all ages in various capacities including appearing in scenes as cops, nurses/doctors, waiters/waitresses, as well as individuals in their late teens and early twenties as students.  Auditions for the "All My Children" and "One Life to Live" reboots began Wednesday, according to a Twitter posting made by the shows new assistant casting director Michael Morlani.