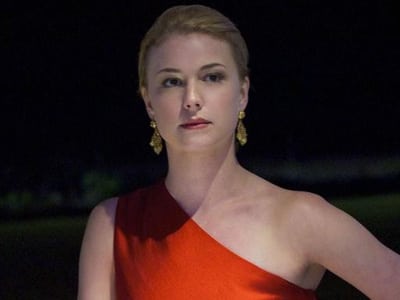 Deadline is reporting that "Revenge" star Emily VanCamp has landed the female lead role in "Captain America: The Winter Soldier," the sequel to the 2011 blockbuster film starring hearthrob Chris Evans as the title character. This would will mark VanCamp's first major motion picture since 2005's "The Ring Two." Marvel Studios, part of the Walt Disney Company, has slated April 4, 2014 as a release date, but production has yet to begin. The film is being directed by Joe and Anthony Russ. Scarlett Johansson is expected to reprise her role of Natasha Romanoff/Black Widow from "The Avengers," which became the third biggest film after grossing over $1.5 billion in worldwide box-office in 2012.
Prior to starring on "Revenge," VanCamp starred on ABC's "Brothers and Sisters" and The WB's "Everwood."
VanCamp portrays Emily Thorne on the hit primetime series, which airs Sundays at 9/8c on ABC.