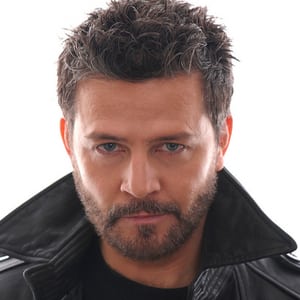 Prospect Park first announced plans to move "All My Children" and "One Life to Live" to the web back in July 2011 after striking a license holding deal with Disney/ABC Domestic Television. Sadly, plans fell through by November 2011 after apparent financing and union discussions fell through. Since that dreadful time period, Prospect Park has resumed work on returning the soaps to your [computer] screens, only this time with financing said to be in place and union deals already signed with the DGA (directors), SAG-AFTRA (actors) and the WGA (writers). With more than a year gone by since "One Life to Live" last aired, we thought it would be a great opportunity to see which stars have (so far) signed on to return to "AMC" and "OLTL" compared to the list circling back in 2011.
In September 2011, Prospect Park had announced that Lindsay Hartley (Cara Martin) and Cameron Mathison (Ryan Lavery) were the first "All My Children" stars to have signed on to the online reboot of the series during the first go round. Darnell Williams (Jesse Hubbard) was said to have also signed on according to a Prospect Park representative, but shortly afterward the company went quiet on signings which included "One Life to Live's" Melissa Archer (Natalie Buchanan Banks), Kelley Missal (Danielle Manning), Sean Ringgold (Shaun Evans), Andrew Trischitta (Jack Manning), Jerry verDorn (Clint Buchanan), Ted King (Thomas Delgado), Michael Easton (John McBain), Kassie DePaiva (Blair Cramer), Erika Slezak (Viki Banks), Tuc Watkins (David Vickers), Josh Kelly (Cutter Wentworth), Florencia Lozano (Tea Delgado), and Shenell Edmonds (Destiny Evans). The "AMC" count rested at 2.5 (Williams' signing was official, then not), while "OLTL" rounded up to 13 stars, a head writer (current "General Hospital" head writer Ron Carlivati) and an executive producer (current "GH" executive producer Frank Valentini).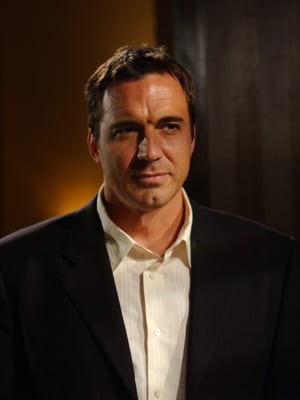 Now in January 2013, more than a year later, "AMC" has signed 7 stars (and executive producer Ginger Smith), while "OLTL" has signed 12, with 3 additional recurring players bringing the latters count to 15 stars signed on (along with executive producer Jennifer Pepperman). Hartley and Williams are once again returning to Pine Valley, but this time they will be joined by Debbi Morgan (Dr. Angela Hubbard), Vincent Irizarry (Dr. David Hayward), Jordi Vilasuso (Griffin Castillo), Jill Larson (Opal Cortlandt) and Thorsten Kaye (Zach Slater). Only Cameron Mathison has yet to re-sign this go around, although the actor tweeted on January 6th, "4 those asking, I'm not sure if I'll be part of the new AMC. I'm lucky to be working these days, so I'm working on the scheduling:) Hope so!"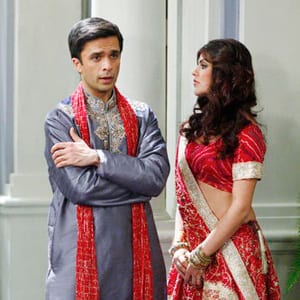 The only stars not previously signed on to return to Llanview are Robin Strasser (Dorian Lord), Hillary B. Smith (Nora Buchanan), Robert S. Woods (Bo Buchanan) Shenaz Treasury (Rama Patel), and Nick Choksi as Vimal Patel, although the latter two are only signed on in a recurring capacity. Strasser had left the ABC run months prior to the soaps conclusion, while Smith and Woods were said to still be weighing their options as were much of the remaining cast while talks with Prospect Park were ongoing (through at least early November 2011). Not signing on this time around is Shenell Edmonds, whose character is being slightly aged and recast, and Ted King (as of this writing). Michael Easton along with "General Hospital" co-stars Kristen Alderson (Starr Manning) and Roger Howarth (Todd Manning) are stuck in a negotiation period between ABC and Prospect Park, which has resulted in the last remaining ABC Daytime soap to write their characters off the Port Charles canvas pending a deal between both companies which will decide how the characters and actors will be utilized on either series going forward.
To Recap…
IN AGAIN
"All My Children" – Darnell Williams as Jesse Hubbard and Lindsay Hartley as Cara Martin.
"One Life to Live" – Erika Slezak as Victoria Lord Buchanan, Tuc Watkins as David Vickers, Kassie DePaiva as Blair Cramer, Jerry verDorn as Clint Buchanan, Florencia Lozano as Tea Delgado, Melissa Archer as Natalie Buchanan Banks, Kelley Missal as Danielle Manning, Josh Kelly as Cutter Wentworth, Andrew Trischitta as Jack Manning and Sean Ringgold as Shaun Evans.
NEW JOINER
"All My Children" – Debbi Morgan as Dr. Angela Hubbard, Vincent Irizarry as Dr. David Hayward, Jordi Vilasuso as Griffin Castillo, Jill Larson as Opal Cortlandt and Thorsten Kaye as Zach Slater.
"One Life to Live" – Robin Strasser as Dorian Lord, Robert S. Woods as Bo Buchanan, Hillary B. Smith as Nora Buchanan, Shenaz Treasury as Rama Patel and Nick Choksi as Vimal Patel.
OUT THIS TIME
"One Life to Live" – Shenell Edmonds as Destiny Evans
STATUS UNKNOWN 
"All My Children" – Cameron Mathison as Ryan Lavery.
"One Life to Live" – Ted King as Thomas Delgado and Michael Easton as John McBain (pending discussion with ABC).
Neither cast list is final. Prospect Park will continue to make casting updates in the days and weeks to follow as we get closer to beginning of production of both series in Stamford, CT.