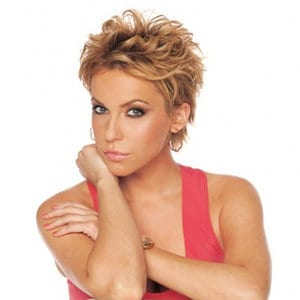 Although news of Prospect Park once again being interested in reviving "All My Children" and "One Life to Live" for the web seems to have been universally accepted, many soap fans have remained a little doubtful on the matter to a certain extent. Former "One Life to Live" and "Dirty Soap" star Farah Fath seems to share in that doubtfulness. The actress began a series of tweets just a short time ago that led into discussion of the company and its online plans. Note: The actress admits to have been tweeting while drinking Heineken, so if you find yourself easily offended. Please stop reading now.
"whats up everybody. strange night for me. drinking heineken..I'm also currently watching a moth die in my heineken's condensation," is how Fath's tweets began. Shortly afterward, the actress said, "Even though I'm tipsy, you won't get any Prospect Park answers out of me. I'll believe it when I see it." She added, "like… why is an actor gonna sign on a line if it's a maybe show? prove its a show, then hand me a pen. love ya!" Fath ended her tweets by saying, "prospect park>>dead moths>>>Heinkens>>>>>>>"
What Do You Think? Do you agree with Fath? Sound off below!