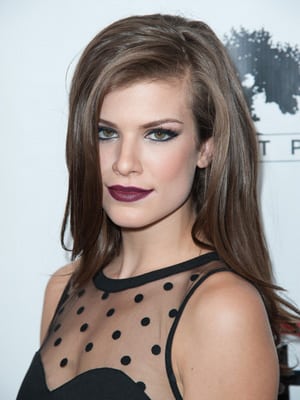 "One Life to Live's" Kelley Missal (Danielle Manning) may have had to say goodbye to Llanview, but that doesn't mean it's the end of her television days. In fact, you can catch the actress in a new role as early as next month!
The actress is part of the ensemble cast of "Contest," a live-action drama about a bully who learns to appreciate and understand the very person he most picks on. Kenton Duty, Daniel Flaherty and Katherine McNamara lead the cast, which also stars Dean Massey, Mary Beth Peil, Chris Riggi, Owen Teague and Raviv Ullman.
"'Contest' is our latest effort to help inspire more open discussion between kids, parents and educators about the issue of bullying," says Stuart Snyder, president and COO of Cartoon Network. "Along with our other on-going efforts and partnerships, the movie is a new and entertaining approach for us to continue spreading the message that bullying can be addressed effectively when someone has the courage to speak up."
To catch Missal, watch the film's Cartoon Network premiere on Sunday, October 6 at 6:00 PM ET/PT.