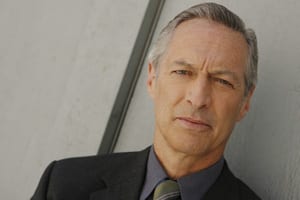 (SoapOperaNetwork.com) — With only one week left to go until production on its ABC Daytime run is finished, the list of former "One Life to Live" cast members returning to Llanview continues to grow.
Among those rumored to be making their final appearances on the soap before it moves to Prospect Park are Jessica Tuck (Megan), Roscoe Born (Mitch), Susan Batten (Luna), Barbara Garrick (Allison), Ty Treadway (Colin/Troy), and Meghann Fahy (Hannah), many of which were spotted by fans entering and exiting the show's studios in recent weeks.
Those listed above are in addition to the previously confirmed returns of Catherine Hickland (Lindsay), Fiona Hutchison (Gabrielle), Tonja Walker (Alex), January LaVoy (Noelle), John Rue (Moe), Tuc Watkins (David), and Brian Kerwin (Charlie). Kate Miller is also reportedly coming back for a few episodes as Brody's (Mark Lawson) sister Nadine Lovett. And, as we previously reported, "OLTL" creator Agnes Nixon will tape scenes on November 17, that will air during the week of January 9. Nixon will play Agnes Dixon, the creator of "One Life's" infamous soap-within-a-soap "Fraternity Row," and will be interviewed by Blanca Morales (Carolina Bermudez).
On a related note, Mellini Kantayya, who has played a recurring dayplayer nurse over the years, will also be back in the show's final weeks. The actress tells Soaps.com that "These last times shooting are bittersweet. I'm sad to see the show go, but I really feel lucky that they've had me on so often during the years. I've met and worked with so many talented people. It's been a truly wonderful experience." Kantayya will tape her final scenes on November 11 and 15.
However, it appears as if two at least three  of "One Life to Live's" most memorable characters won't be coming home to Llanview for the show's ABC finale. Judith Light, who played housewife turned hooker Karen Wolek from 1977-83, is reportedly not reprising her role, despite earlier rumors to the contrary.
James DePaiva, who portrayed Max Holden from 1987-90 and  from 1991-2003 (and again briefly in 2007), is also not returning. In an interview with TvLine, the actor's wife and former co-star Kassie DePaiva (Blair), revealed that the show had not approached her husband about returning to the show. "I'm really shocked that they didn't bring Max back. Jim DePaiva made a huge contribution to the show, and I don't know if it was intentional, the snubbing… but it doesn't take [his contributions] away. Women of my generation still think he's hot, and I'm married to him so I'm the luckiest one here!" DePaiva also talks about the future of Blair and how she hopes that she will reunite with Todd (Roger Howarth). Click here to read the full interview.
And Robin Strasser, who left "OLTL" in August after playing Dorian Lord off and on for nearly thirty years, tweeted earlier this week that "I have NOT declined numerous offers to return. September, I was asked to do 3 shows, I'd just gotten out of hospital. Looked like a wreck." Strasser also reveals that she has not been approached by Prospect Park about returning yet either.
In addition, Crystal Chappell, who played Maggie Carpenter on "One Life to Live" from 1995-97 is also not returning, despite being spotted outside the show's studios last week. According to Soap Opera Digest, Chappell "was just visiting good friend (and 'Venice' co-star) Hillary B. Smith (Nora). Chappell was in New York for a few days and was sharing Smith's Manhattan hotel room for some much-needed girl time."