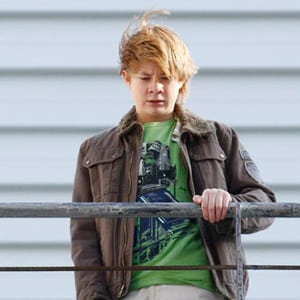 (SoapOperaNetwork.com) — "One Life to Live" Episode Recap – Friday, December 23, 2011.
IT HAPPENED TODAY…
Rex and "Stacy" are rapt and emotional as Delbert shows them what really happened on the night Gigi supposedly died.
Neela still has misgivings as Shane plays the tape of Jack confessing his part in Gigi's death. Shane's hit hard all over again, but when it's over, he realizes that this tape could put Jack in jail. Neela tries to convince him not to call the cops, but Shane wants Jack punished! He calls John, and John arrives. Shane plays the tape for him. John goes. Neela, feeling bad, needs to get home. Shane calls his father.
While Téa urges John to straighten things out with Natalie, Dani calls Starr, saying her mother could use some cheering up. Blair, Starr, Jack and Sam arrive. They toast to Victor and to the baby of his Téa's having. When Blair and her family leave, Dani finds a cache of gifts Victor had left for them.
Todd makes it clear that he was going to visit his family whether Jack had invited him or not. Sam is waiting for Santa to arrive the way he did last year. Blair explains the Echo diSavoy-as-Santa incident to Todd. Alone, Todd is visited by Irene who warns him that if anyone finds out he killed his brother, he'll lose everything again.
While Viki tells Natalie that she found Clint kissing Kim, Clint tells Jess he sent Kim away because he loves Viki. Will they actually reveal their true feelings to each other?
John arrives with a gift for Liam. Natalie is about to talk to him about their relationship.
On the Next One Life to Live (Encore Presentation; Original Airdate is August 20, 2011)…
Victor is murdered in cold blood by an unknown assailant.
Shane asks Rex why he had Gigi's body exhumed.
Starr tells James she and Baz made a demo together.