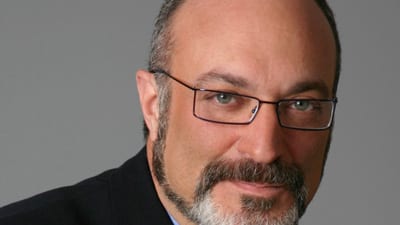 Could the incompetence of a network executive get any uglier? Why yes, it can! The latest in a series of blunders by Brian Frons, President, Daytime, Disney/ABC Television Group, since the announcement that he has decided to "evolve" ABC Daytime by canceling "All My Children and "One Life to Live" by replacing them with "The Chew" and "The Revolution," while sticking his foot in his mouth in interview (Deadline.com), after interview (Entertainment Weekly), after interview (The Wrap), comes a scathing report by another Disney Insider that paints Frons as an executive without much imagineers (Disney speak for imagination).
According to a report posted on Deadline.com, citing an insider with knowledge of the inner workings at Disney/ABC Television Group, Brian Frons and his team, headed up by Kate Nelson, Vice President, Business Development & Programming Strategy, Daytime Television, were told by Anne Sweeney, Co-Chairman, Disney Media Networks and President, Disney/ABC Television Group, to "evolve" SOAPnet for the future, "especially as more people had DVRs and just airing soaps at night was not enough." In response, Frons and his team began working on two projects – one code named "Carrie" in reference to the widely popular character, Carrie Bradshaw, from HBO's "Sex and the City," and its subsequent movies, and the other known as "Disney Moms" – the only problem was both were rejected by Sweeney, therefore allowing other divisions within Disney to sneak in and take away your favorite cable network devoted to soaps by actually using their Disney given imagineers to come up with "Disney Jr." That's right folks, if the Disney Insider cited by Deadline.com is to be believed, this is the REAL reason SOAPnet is going off the air in January 2012…or is it? Turns out the soap opera playing behind the scenes has revealed that SOAPnet may not be leaving us after all or at least not as soon as we expected. In fact, SOAPnet may live on for many years to come! How's that for a plot twist? While Frons is proclaiming viewers are looking for a change in their daytime viewing habits and falling ratings along with poor financial returns for daytime soaps resulted in his decision to pull "AMC" and "OLTL," he sure knows how to weave a shocking and compelling soap opera for viewers to sink their teeth into. The only problem? It is playing behind the camera and not in front.
Disney Insider:
Over the last 6 months, our entire team has been under the impression that SOAPNet was going to shut down in January 2012 and be replaced with Disney Junior. Over the last few weeks, I have heard comments that Disney Junior is now having problems getting the cable contracts done. So Disney Junior's launch has been pushed from January to Spring 2012 and now SoapNet is not shutting down in January 2012. Both networks will be run at the same time it could be for several years, Disney Junior will only be in a few homes and a lot of money will be spent keeping both networks up. So now we are shutting down AMC in September and OLTL in January, and SOAPNet is still going to be on the air, we are going to run a network on General Hospital and some acquired soaps, it is embarrassing to all of us who had cared so much about our work.

We are not just angry that they are shutting down AMC and OLTL, but over the last 3-4 years we have been following a leader and his head of strategy who have not been able to do anything right.
How would the two channels co-exist you ask? Simple!
Your first thought would be that a new network taking over from another will result in the old networks subscribers immediately becoming the new channels subscribers, but that is not the case for Disney Jr. and SOAPnet. Cable and Satellite operators signed long-term contracts with the Walt Disney Company to carry SOAPnet along with its plethora of cable channels. With the launch of Disney Jr. in place of SOAPnet, operators and Disney are now required to sign a new deal that would allow Disney to launch Disney Jr. The only problem is any new deal would put discussions of carriage on the table for powerhouses ESPN, Disney Channel, Disney XD, ABC Family and even the ABC Television Network now that it too receives re-transmission fees from cable and satellite operators (courtesy of its Owned & Operated stations). Since new deals have not been signed with providers, SOAPnet will remain on air until agreements have been met.
DirecTV Responds to Questions About SOAPnet's Future
Launched on January 24, 2000, SOAPnet airs same day repeats of ABC's "All My Children," "General Hospital" and "One Life to Live," along with NBC's "Days of our Lives" and CBS' "The Young and the Restless." CBS' "The Bold and the Beautiful" remains the only current soap opera not airing on the channel. With 19 million or 1/4 of SOAPnet's total subscription base, out of 76 million subscribers, DirecTV, the largest satellite provider in the US, began carrying the channel on May 25, 2000 after a deal was signed with the Walt Disney Company, SOAPnet's parent. With the impending loss of the most watched network in the coveted Women 18-49 demographic, it was only fitting to ask the satellite provider what the loss of SOAPnet means for its customers. "We have had discussions with Disney on its new channel, but for now things are status quo (meaning SOAPnet stays up)," said a DirecTV representative.
So what does that mean exactly? Only time will tell.
What Do You Think?