Wednesday, May 14, 2014 1:16 PM EDT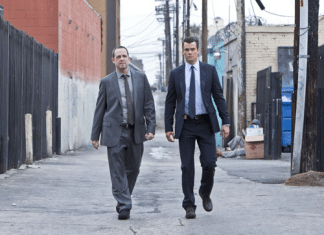 As it gets ready to finish the traditional television season (September-May) as America's most-watched network in viewers for the 11th time in 12 years, CBS has renewed 21 shows and has picked up an additional 8 for next season. Five of the new shows will air in the fall with the remaining three headed for midseason.The new series joining the network in the fall includes "Madam Secretary," starring Téa Leoni as the newly appointed U.S. Secretary of State; "NCIS: New Orleans," a spinoff of "NCIS," starring Scott Bakula; "Scorpion," a high-octane drama starring Elyes Gabel, Robert Patrick and Katharine McPhee, inspired...
Monday, May 12, 2014 11:00 AM EDT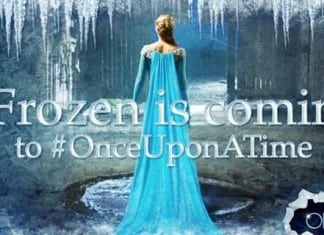 In the season three finale of ABC's "Once Upon a Time," the series concluded several stories, embarked on new twists and introduced new tales, including the reveal of "Frozen's" Queen Elsa as a tease for season four.
Monday, May 12, 2014 8:45 AM EDT
Before meeting with reporters later this morning and advertisers this evening, FOX announced its Fall 2014 primetime schedule that includes a portfolio of new content for the 2014-2015 television season, which join FOX veterans "American Idol," "Animation Domination High-Def," "Bob's Burger," "Boom!," "Bones," "Brooklyn Nine-Nine," "Family Guy," "The Following," "Glee," "Hell's Kitchen," "Hotel Hell," "Masterchef," "Master Junior," "The Mindy Project," "New Girl," "The Simpsons," "Sleepy Hollow" and "So You Think You Can Dance." Each series returns with new seasons airing at various points through 2014-2015.
Monday, May 12, 2014 2:44 AM EDT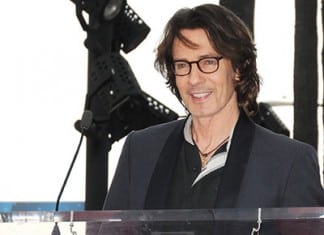 On Friday, May 9, actor and rock and roller Rick Springfield (ex-Noah Drake, "General Hospital") received one the the highest honors an entertainer could ever hope to attain: a star on the Hollywood Walk of Fame. Joined by former "GH" co-star Jason Thompson (Patrick Drake) and "The Young and the Restless'" Doug Davidson (Paul Williams), the hour long ceremony included speeches by Hollywood Chamber of Commerce President & CEO Leron Gubler, Thompson and Davidson, before Springfield took the stage to accept his honor.
Monday, May 12, 2014 2:24 AM EDT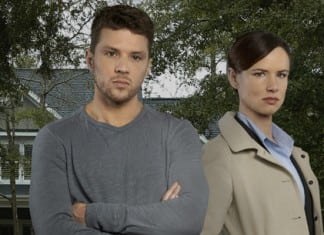 Out of the 26 series that ABC had in development for the 2014-2015 television season, the network has given orders to 14 of them. Eight dramas and six comedies. The new series joining ABC's recently renewed veterans include dramas "American Crime," "Forever," "How to Get Away With Murder," ""Marvel's Agent Carter," "Secrets & Lies," "The Astronaut Wives Club," "The Club" and "The Whispers," and comedies "Black-ish," "Cristela," "Fresh Off the Boat," "Galavant," "Manhattan Love Story" and "Selfie."
Saturday, May 10, 2014 3:31 PM EDT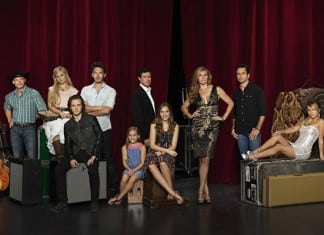 After renewing a slew of its comedies and dramas, ABC announced that it has also renewed "Nashville" for a third season and "Last Man Standing" for a fourth season. The pickups of both series concludes ABC's renewals for the 2014-2015 television season. The network will formally announce its slate of new and returning series on Tuesday, May 13 during its upfront presentation at Lincoln Center.
Friday, May 9, 2014 8:16 PM EDT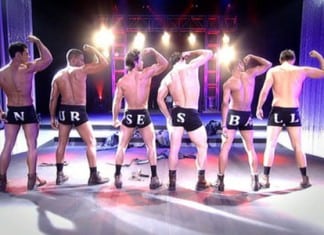 On today's episode of ABC's "General Hospital," the tradition of the Nurses Ball continues with yet another male stripstease. Like last year, Milo (Drew Cheetwood) once again led some of the show's hottest men, or "Magic Milo and the Magic Wands" as Lucy (Lynn Herring) excitedly referred them as, in a dance routine choreographed to AC/DC's "You Shook Me All Night Long." While there was some stiff competition amongst the characters in terms of who had the better stripper pose, the ladies in attendance sure had a good time either way as evidenced by Felicia (Kristina Wagner) chanting, "What a waist. What a chest. What an ass," after an annoyed Levi (Zachary Garred) commented, "This is so tacky. Does a charity really need this? What a waste."
Friday, May 9, 2014 7:11 PM EDT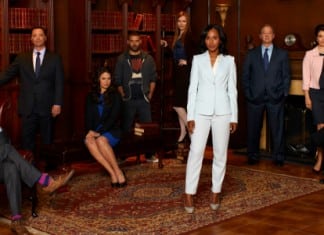 ABC has renewed dramas "Marvel's Agents of S.H.I.E.L.D.," "Castle," "Grey's Anatomy," "Once Upon a Time," "Resurrection," "Revenge" and "Scandal," while also picking up comedies "The Goldbergs," "The Middle," and "Modern Family" for the 2014-2015 television season. The network has yet to decide the fates of drama "Nashville" and comedy "Last Man Standing," although the likelihood of both series returning remains strong.
Friday, May 9, 2014 6:23 PM EDT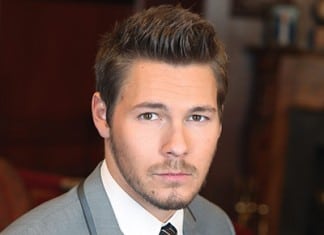 Just before learning he was once again nominated for Outstanding Supporting Actor in a Drama Series for his role as Liam Spencer on CBS' "The Bold and the Beautiful," actor Scott Clifton took time out of his busy day to speak with Soap Opera Network about a topic that he is very passionate about: Animals. Although Clifton was battling pneumonia at the time of our discussion, his passion for those animals desperately in need of the love and companionship that one can bring helped him push forward as he provided details on how the storyline featuring the Los Angeles Animal Shelter came about, the behind the scenes reality surrounding Liam's gift to girlfriend Hope Logan (Kim Matula), and how he went from a dog person to a cat person.
Thursday, May 8, 2014 9:30 PM EDT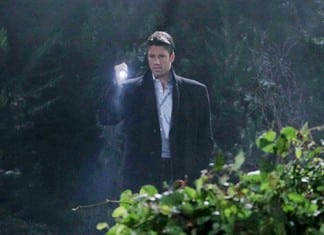 Last week when news broke that actor James Scott had completed filming his 8-year run on NBC's "Days of our Lives" as EJ DiMera, fans couldn't help but wonder if that meant the end of the road for the popular character, or if there were plans to recast, considering the actor himself cited "personal time" as the reason for his departure.
Thursday, May 8, 2014 9:28 PM EDT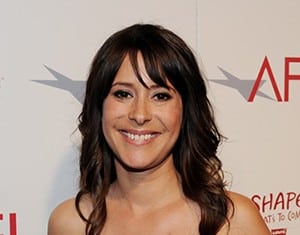 On Saturday, May 17, "General Hospital's" Kimberly McCullough (ex-Robin Scorpio) will be hosting two fan events on the east coast - one in the morning and one in the evening. Starting at 11:00 AM, the actress will be in Pittston, Pennsylvania for a meet and greet that promises fans "no scripts, just dialogue." Later that evening at 7:00 PM, she'll be heading to Long Island, New York for a night of pure fun!Fans interested in spending some time with the actress can purchase an admission ticket for either event at a cost of $100. The ticket price includes a...
Wednesday, May 7, 2014 11:00 AM EDT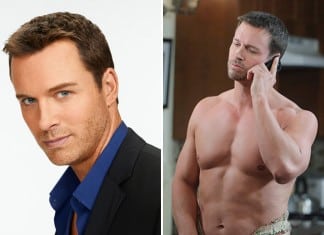 On Thursday, May 1, nominations for the 41st Annual Daytime Emmy Awards were announced, and "Days of our Lives" star Eric Martsolf (Brady Black) received the happy news that he'd received his first ever nomination, although in the most unusual of ways. "I had forgotten that they were announcing it. I had an early call time and I'm in the shower at 6:00 AM," the actor recalls of the time news began rolling in. "I get out and my phone's just going nuts. There I am soaking wet standing there in the bathroom. I look at my Twitter, and sure enough, I found out through some fan," Martsolf states with a chuckle while nonchalantly apologizing for the visual. For reference, "The tweet read, 'Congratulations on your Emmy nomination, Eric Martsolf' and that's how I found out."
Tuesday, May 6, 2014 10:50 PM EDT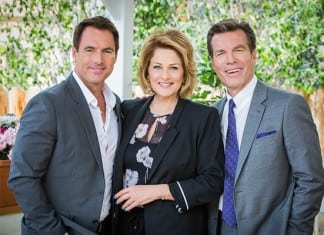 On Wednesday, May 7, "The Young and the Restless'" Peter Bergman (Jack Abbott) will appear on Hallmark Channel's "Home & Family," the popular daily late morning talk show hosted by Cristina Ferrare and Mark Steines.