Daniel Covin Is 'All My Children's' Hunter of Pine Valley High!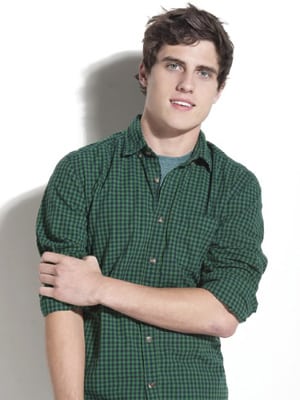 Actor Daniel Covin has been cast in the recurring role of Hunter on TOLN's "All My Children." News of Covin's signing came about after the actor tweeted, "Hyped to let you know I just booked the role of Hunter on the all new #AllMyChildren!" The actor added, "I start filming on Thursday!"
In a recent audition script, Hunter is described by "Charlotte" (now known as Miranda Montgomery) as being the Romeo of Pine Valley High School when it comes to the ladies. "You know, most girls would've jumped at the chance to be with me no matter who else was there." Miranda's response was, "I'm not most girls."
Look for Hunter to interact with Miranda (Denyse Tontz) and AJ Chandler (Eric Nelsen) as part of the Pine Valley High School teen scene when "AMC" debuts this spring exclusively on Hulu.