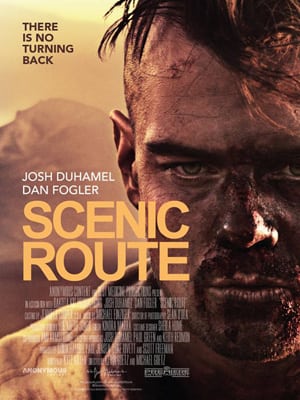 Though we've tried hard to see Josh Duhamel as any other character besides "All My Children's" Leo du Pres, it's been impossible. The unique and loveable charm of David Hayward's endearing brother always seems to sneak out. That is, until now.
In "Scenic Route," which is one of Duhamel's darkest projects yet, the North Dakota native tackles the role of Mitchell, a man who has it all — until an unsuccessful road trip leaves him stranded in the desert with a friend. Emotions run high while Mitchell and Carter (Dan Fogler) try to survive the elements, and then…
Wait, you didn't think we'd give it away, did you? You'll have to check out the trailer below for more of a tease, and be sure to catch the film, which Vertical Entertainment picked up at Cannes, when it debuts in theaters on Friday, August 23.