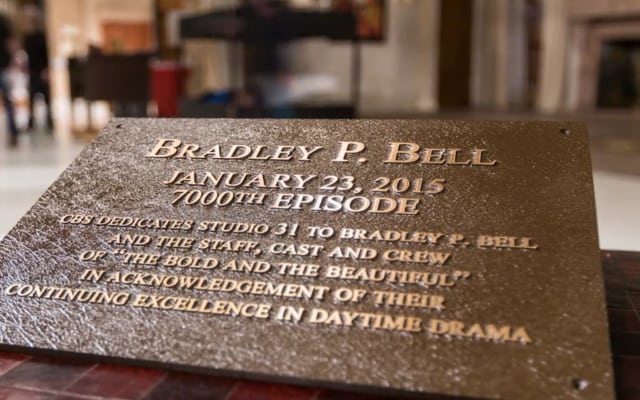 Ever wonder how much time and effort is put into piecing together the multitude of sets that comprises the fictional Los Angeles based setting that is CBS' "The Bold and the Beautiful?" In a newly released behind the scenes video, fans of the world's most popular daily serial get to see the formation of Forrester Creations and even the Forrester mansion, among several other sets, transition from bare walls to immaculate locales for the bold and beautiful people who roam the halls within the newly christened Bradley P. Bell Stage 31, named after the show's executive producer and head writer, at CBS Television City.
[quote_box_center]RELATED: 'The Bold and the Beautiful' to Celebrate 7,000 Episodes[/quote_box_center]
The time-lapse video shown above is in honor of "B&B's" 7,000th episode, set to air on Friday, January 23, and shows how I.A.T.S.E. Local 33, 44, 800, 705 and 706 help in the daily operation of the popular drama series.
During the East Coast broadcast of the 7,000th episode, "B&B" cast and crew will be tweeting live on Twitter. Make sure to use hashtags #Bold7000 and #BoldandBeautiful in order to tweet alongside them.