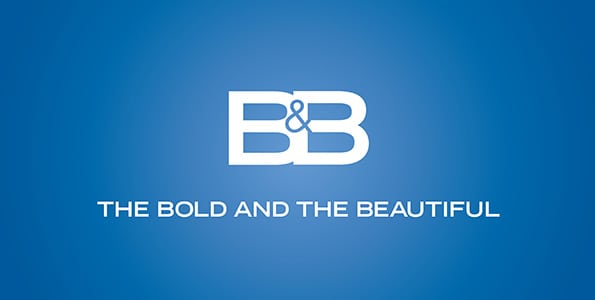 CBS' "The Bold and the Beautiful" will air its 7,000th episode on Friday, January 23, and in honor of the happy occasion, the network announced that the episode will break from tradition and instead feature a retrospective documentary that will highlight some of the show's most iconic moments and a look back at its creation. The episode will also include commentary from the cast, fashion shown throughout its near three decades on air, several unforgettable guest star appearances, original screen test footage and much more.
"7,000 episodes of television is an incredible achievement, and one we are tremendously proud of," said Angelica McDaniel, Senior Vice President, Daytime, CBS Entertainment. "This milestone is a testament to the impact of [creators] Bill and Lee [Phillip] Bell on the genre, the passion and creativity of [executive producer and head writer] Brad Bell, his staff and the unwavering support of our loyal fans."
"'The Bold and the Beautiful' – 7,000 continuous episodes of television and going strong! What a milestone. Much gratitude to our incredibly loyal fans around the world and to Angelica McDaniel and CBS for allowing us our freedom of expression for over 27 years," said Brad Bell.
As it celebrates its 7,000th episode with the East Coast broadcast airing, cast members will tweet live with fans around the world. Scheduled to take part alongside its Twitter handles @BandB_CBS and @boldinsider are Katherine Kelly Lang (@KatherineKellyL), Ashlyn Pearce (@abpearce), Heather Tom (@BBheathertom), Sean Kanan (@seankanan), Jacob Young (@Jacob_W_Young), Karla Mosley (@karlamosley), Rena Sofer (@RenaSofer), Darin Brooks (@THEEdarinbrooks) and Ashleigh Brewer (@AshleighBrewer1), among others.
To follow in on the conversation with the cast make sure to tweet alongside them with the hashtags #Bold7000 and #BoldandBeautiful.
Since its debut episode, aired on March 23, 1987, "B&B" has been housed by Studio 31 in the famed CBS Television City. On Wednesday, January 14, CBS dedicated the studio to Brad Bell, who has been there since the beginning alongside his parents, the late William J. Bell and Lee Phillip Bell. Brad Bell has won eight Daytime Emmy Awards for his work on "B&B."
"The Bold and the Beautiful" will celebrate its 28th year on the air on March 23, 2015.