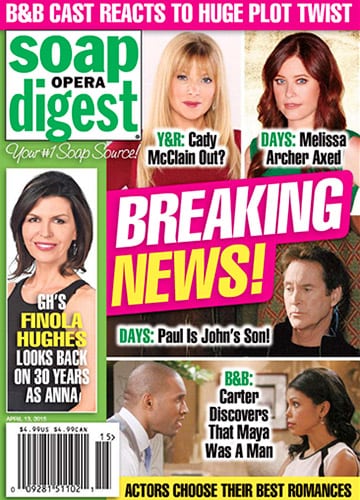 Although I must admit that I may not always know the answers to their blind items right off the bat, I've long found myself fascinated with Soap Opera Digest's "Stuff We Know (And Shouldn't Tell You)" mini-section. Why you ask? Because it's no fun to be told something in print and not have anyone to talk about it with! What about you? Want to take a gander about who/what the blind items are all about this week?
In the April 13, 2015 issue of the magazine, in its comings & goings section, Digest's editors share the following:
One back-from-the-dead character is slated to make a return trip to the grave
The cast cutting has begun at this soap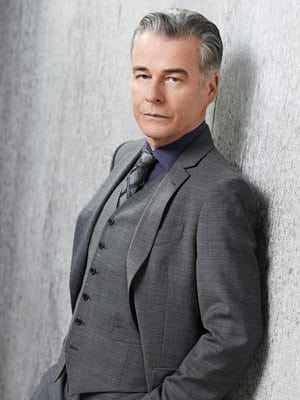 So, which character that was once resurrected is about to head back under the dirt? I'll take guess and say Duke Lavery (Ian Buchanan) on "General Hospital," considering recent reports.
As for which soap is now sending out pink slips? It's a toss-up between "Days of our Lives" and "GH." Both have bloated casts and are belt-tightening, but could "The Young and the Restless" also be ready for a splurge now that new head writer Charles Pratt, Jr. has gotten his feet wet? Least likely to be in play are actors from "The Bold and the Beautiful." Of all the soaps on air today, American or foreign, that soap is the safest of the safe.
To subscribe to Soap Opera Digest's print edition, click here. If you prefer a digital copy, check out at Zinio.