With "General Hospital's" Kelly Monaco (Sam McCall) set to appear on ABC Family's "Baby Daddy" next month as an exaggerated version of herself, ABC announced today that in a cross-promotional move cast members from the hit comedy are set to appear on the daytime drama series for the show's Valentine's Day episode.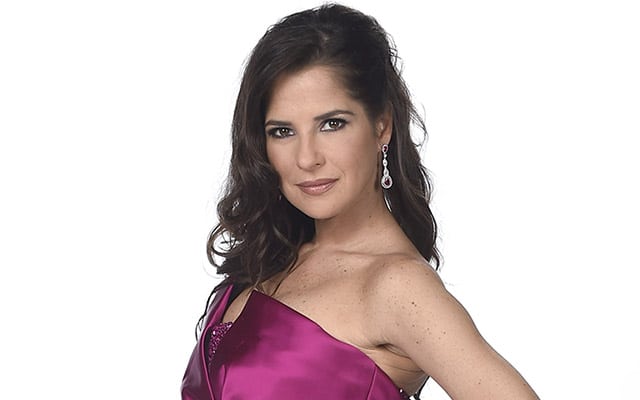 Per Entertainment Weekly, which first reported the news, "Baby Daddy" stars Derek Theler and Melissa Peterman will appear on the Friday, February 13 episode of "GH," which finds Olivia (Lisa LoCicero) getting a surprise visit from Melissa Santoro Picard (played by Peterman), someone she previously knew from her time living in Bensonhurst.
"It quickly becomes clear that Olivia is upset on V-day because she's carrying a torch for Ned… who is carrying a torch for Alexis… who is carrying a torch for Julian," (Soaps, right?) Melissa sets out to give Ned a piece of her mind over the way he's treated Olivia and is surprised to find a familiar face working at the Quartermaines'" notes Entertainment Weekly in its description of Peterman's appearance on the soap.
Meanwhile, when Patrick (Jason Thompson) is delayed in celebrating his first Valentine's Day date with Sam after being called away for a medical consultation, Derek (played by Theler), a colleague of his at General Hospital, steps in to keep Sam company, and the two end up discovering the true meaning of Valentine's Day.
As previously reported, Monaco appears in the Wednesday, February 4 episode of "Baby Daddy" as New York Rangers player Danny (Theler) find out that's been offered a role on "GH" playing himself. Feeling nervous about the role, he enlists his best friend/crush, Riley (Chelsea Kane) to help him out. Ironically, Riley is a huge "GH" fan, and when she and Danny arrive on set of the ABC sudser, she totally freaks out and irritates Monaco!
"Baby Daddy" airs Wednesdays at 8:30 PM, ET/PT on ABC Family.