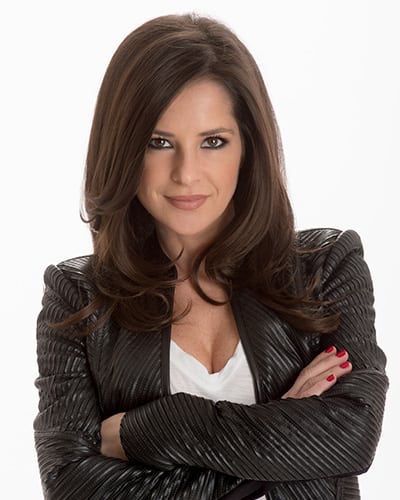 "General Hospital's" Kelly Monaco (Sam McCall) is heading to primetime in an interesting cross-promotional move: The ABC actress will be guest starring on ABC Family's sitcom, "Baby Daddy," as an over-the-top version of herself!
According to Entertainment Weekly, the storyline — which is set to hit small screens at the beginning of season 4, which premieres some time next year — will see New York Rangers player Danny (Derek Theler) find out that's been offered a role on "GH" playing himself. Feeling nervous about the role, he enlists his best friend/crush, Riley (Chelsea Kane) to help him out. Ironically, Riley is a huge "GH" fan, and when she and Danny arrive on set of the ABC sudser, she totally freaks out and irritates Monaco!
There's no word yet on whether or not "GH" will also feature scenes from the crossover, but we'll let you know as soon as we find out!