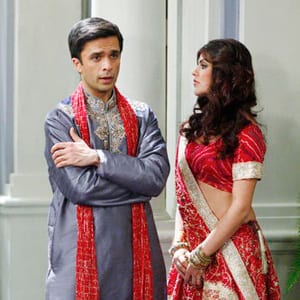 (SoapOperaNetwork.com) — "One Life to Live" may be only weeks away from ending production on its ABC Daytime run, but that isn't stopping the show from introducing a new character. Beginning early next month, Teresa Patel joins the cast in the recurring role of Vimal's (Nick Choksi) younger sister Neela.
On Thursday, November 3, the model and former beauty pageant contestant will debut as the younger Patel sibling, who has ran away to the U.S. from her native India in order to escape an arranged marriage, hoping to seek refuge with her brother Vimal and sister-in-law Rama (Shenaz Treasury).
However, her time with her family is cut short when she goes missing, thanks to a certain troubled Llanview teen. While Neela becomes smitten with her new friend, who tells her about his personal vendetta against another Llanview resident, Rama and Vimal frantically search for the missing girl.
But will Neela's new crush result in Rama and Vimal being in the wrong place at the wrong time? Tune in to find out!