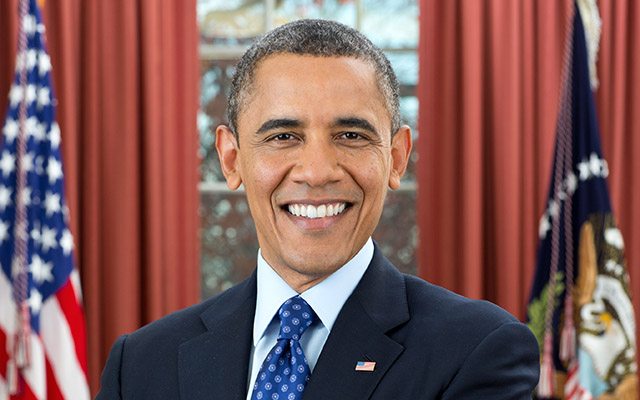 While the network originally planned to air a repeat episode, as a result of the Friday, December 19 presidential address by President Barack Obama, ABC will now air an original episode of "General Hospital" on Christmas Eve, December 24.
Addressing the nation during his year-end news conference, which also preempted "GH" on the same day one year prior, President Obama discussed in great detail the alleged involvement of the North Korean government in the hacking of Sony Pictures Entertainment, which has been the lead story on entertainment and business news websites since its early beginnings late last month.
"We cannot have a society in which some dictator someplace can start imposing censorship here in the United States," said the president following Sony's decision to the pull "The Interview," the film starring former "GH" actor James Franco (ex-Franco) that is said to have led to the hacking of SPE. The president called Sony's decision a "mistake."
"Everything from Friday [December 19] will be moved up a day and then we will be back on track with the December 25 preemption and the December 26 episode as previously scheduled," a rep for the soap told Soap Opera Network.
The updated "General Hospital" airing schedule is as follows:
Monday, December 22
Episode #13205 (originally scheduled to air Friday, December 19) – Franco and Nina learn their fates. Kiki provides Morgan with comforting information. Julian tries to work things out with Sam.

Tuesday, December 23
Episode #13206 – Maxie has news for Nathan. Carlos warns Jordan. Fluke instructs Julian. Alexis is interrupted while talking with Molly about Ric.
Wednesday, December 24
Episode #13207 – Christmas Eve at General Hospital actually takes place on Christmas Eve, which is filled with heartwarming holiday miracles. Maxie receives an uplifting gift. Obrecht continues the General Hospital tradition of telling the children the story of Christmas… with her own unique twist, of course. Can Sam and Patrick get over their issues? Jake and Elizabeth get closer.
Thursday, December 25
Network preemption
Friday, December 26
Episode #13208 – Maxie and Nathan prepare for a special night. Shawn admits something personal to Duke. Elizabeth and Jake's burgeoning relationship might be in jeopardy already.