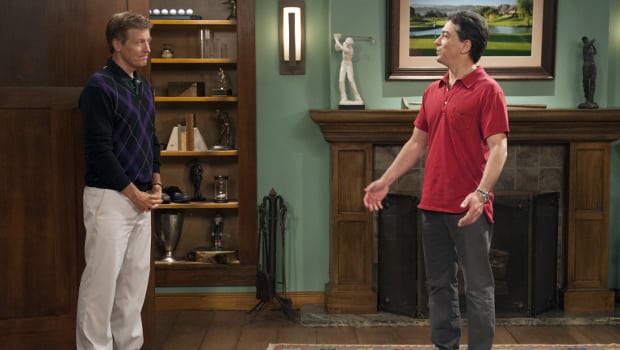 Since the news broke that "General Hospital's" Jack Wagner (Frisco Jones) was set to appear in an episode of Nick at Nite's original series, "See Dad Run," fans have been chomping at the bit for either more details or a chance to see the star in action on the family sitcom. Well, the time has come for both!
In the episode of the series — which follows David Hobbs (Scott Baio, "Charles In Charge"), a man who agrees to step out of the television spotlight and become a stay-at-home dad so his soap star wife can return to the screen — Wagner plays a talented golfer that David bends over backwards to meet. States a press release for the show: "When Joe (Jackson Brundage, "One Tree Hill") gets invited out by his lab partner Amanda (Bebe Wood, "The New Normal"), he turns to his father, David (Baio) for advice on how to say no. But when David learns her dad is his golf hero (Wagner), his own man-crush takes over and he forgets about helping Joe."
Look for the episode to air on Nick at Nite on Sunday, June 2 at 8PM.