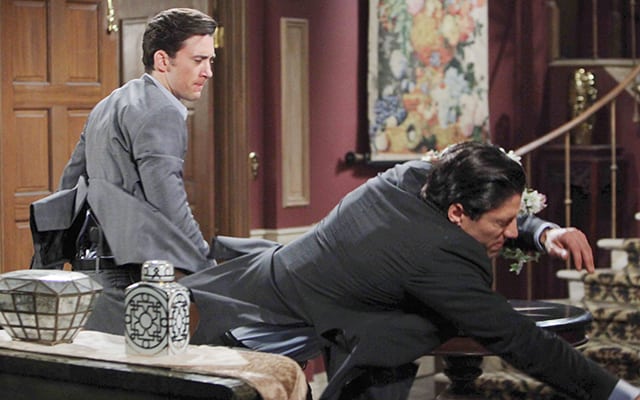 Since stepping into Salem earlier this September, "Days of our Lives'" Chad has been trying to prove that he's now a force to be reckoned with. And as viewers have slowly but surely seen, he's well on his way to living up to the last name he shares with dad Stefano (Joseph Mascolo) and brother EJ (James Scott).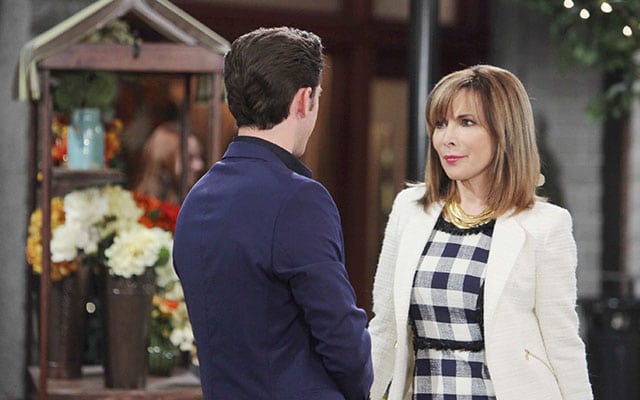 "Chad, he's been kind of playing everybody at this point. It's like that game at the carnival when you're shooting the water, and you see all the things coming up, and I think he's just waiting to see which one gets a little further ahead before he decides which side he's going to take," adding that his alter ego will soon be double crossing Kate (Lauren Koslow) in the worst of ways. "He respects Kate and Stefano and he obviously makes that choice to get what he wants. And Kate is going to be pissed but she also does appreciate it. Before, the old Chad was kind of whiny and… now finally, she's like, 'Finally, somebody that I can get along with.' Because she loves it, the cat and mouse game that her and Stefano had over the years, and I think she kind of gets off on that. So she's like, 'Ok, it's about time that there's a DiMera that can do something.'"
READ MORE: 'DAYS" Lauren Koslow on Kate's Dangerous New Lover, Battling Stefano and the Changing Course of the Show!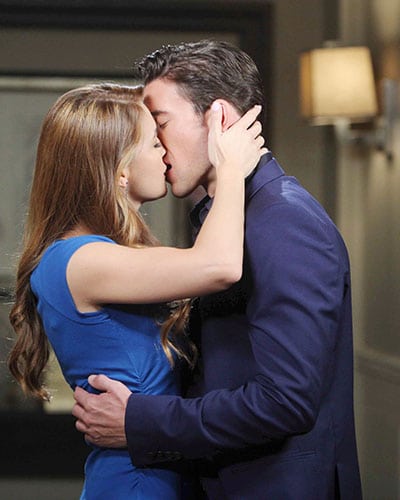 While he's mixing it up with Kate, Chad will also have his hands full with Jordan — though the recent news that her portrayer, Chrishell Stause, is leaving the show means that whatever is in the couple's future will be short lived. "The stuff that we got to do was a lot lighter, it was a lot of fun," he says of the story that will be playing out before the actress' exit. "It was like a breath of fresh air, because she didn't have to hold a gun or talk about what happened with her mom. And [Chrishell] is a sweetheart. I loved working with her."
"She came in and said [she was leaving] one day, and I was like, 'Um, what?'" he recalls of her shocking news. "I thought [the story] was building toward something that wasn't her leaving, but you know, things have taken a different turn, and I like the way it's going… I think the game for Chad was never really Jordan to begin with, and I don't think it ever will be."
With Molly Burnett (Melanie Jonas) back on the canvas, one has to wonder if perhaps she and Chad will pick up where they left off. "A little bit," Flynn teases. "But not as much as anybody would have thought."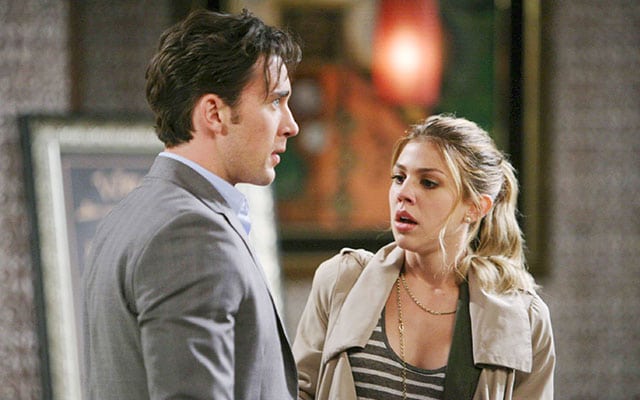 Which leaves one other girl, of course: Abigail (Kate Mansi). "That's a fun relationship," the actor says of the former young lovers. "There's always going to be something there. I'm biased about it, but I think Kate and I have really great chemistry. I think it's a really interesting dynamic on the show, because even though there will be scene where we're in the same room, I feel like you can always feel a tension. And it just kind of came off that way, because I tested with her in the beginning, so we've had a great chemistry since the get-go. But yeah, it always comes back to her, and I think it always will. I think it's that kind of relationship that most primetime shows have, how you never see them together, they almost get together but they don't. I think they did it right this time by not doing that. They keep us apart.
READ MORE: 'DAYS'' EJ Rocked Abi's World — Can Ben (or Chad) Measure Up? Kate Mansi Tells All!
"There are some interesting things that are happening," he continues, before teasing that things are about to get a whole lot more interesting for the former pair. "It will always be Abigail, but there will be somebody that I think he uses again as bait, kind of. But things work out for Chad the way he wants them to — eventually!"