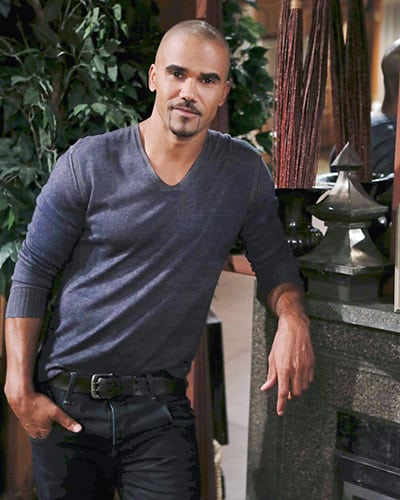 You don't have to be a criminal to know that "Criminal Minds" star Shemar Moore is gonna steal the show on "The Young and the Restless" this week when he returns as the very popular character Malcolm Winters. And it'll happen for good reason: The storyline that brings him back is filled with drama, tears and heart wrenching emotion. But don't take our word for it: Moore himself opened up about the touching moments that will play out when he appears in Genoa City on Wednesday, September 10 and Thursday, September 11!
All too often soap operas bring back legacy characters for short stints that don't necessarily drive story forward; the fictional residents drop onto the scene for a holiday or other family event. But that's not the case with Moore, whose Malcolm visits Genoa City as a catalyst for recently blinded Neil's (Kristoff St. John) journey to rock bottom emotional fallout.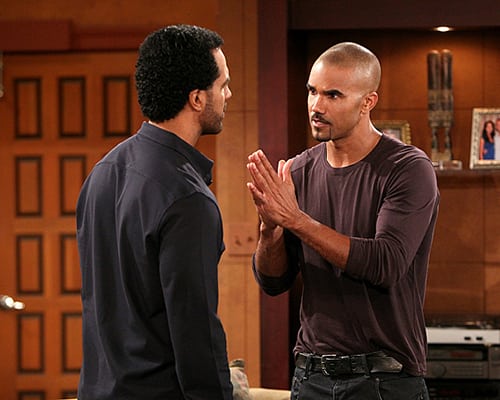 "My brother is in trouble," the actor reveals of what brings the photographer back to the family. "My brother has got some life issues that may be temporary, that may be permanent, and it's a bond: It's the only brother I've got, so I love him. But there's always this competition. I've always looked up to him, and I've always felt like he respects me, but I was always the dark horse. And so… I'm not alive, I'm not living, no matter where I'm at, unless I know I've got my brother and he's got me. But he's in need this time around. The family calls me without him knowing, and I come back to give him some sensibilities about what he's looking at in his future."
While stepping back into the shoes of Malcolm was quite easy for Moore, who last played the character in 2005, he does note that it's not exactly the same Malcolm that fans remember. "He's grown up," the actor explains. "The sense I got from the words in the script, life has happened for him, so he has matured. He's kind of a lone soldier, running the world, and obviously he has to be, because I'm off doing what I'm doing [over at 'Criminal Minds.' But I like that the importance to family is there, and he just wants to connect with his brother and give him perspective. In his younger days, Malcolm was always getting in trouble and he was always leaning on his brother, so now, as Malcolm gets older, he can now support his brother. Neil was always the rock, and now here's Malcolm's chance to be the rock for him."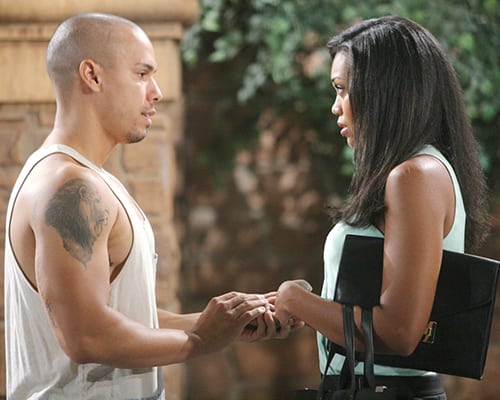 As for whether or not Malcolm picks up on the growing attraction between Neil's wife, Hilary (Mishael Morgan) and son, Devon (Bryton James), it's a little unclear! "As far as what I could see in the words, I think Malcolm very innocently asks the right questions to trigger the audience, but I don't think Malcolm is aware of what's going on with Devon and Hilary, based on what I was able to gather from the scripts and what I was told," he explains. "So no, the answer is I don't think he sees it… but I don't think he's in a place to investigate that."
What does come up, however, are mentions of very important moments in Malcolm and Neil's history. "What was important to Kristoff and I was to make reference to the world that we were together a part of for those eight to 10 years, reference to Drucilla (Victoria Rowell) and Olivia (Tonya Lee Williams) and Lily (Christel Khalil)," the actor reveals. "So when Malcolm walked out the door, I made it a point just to throw out little pieces of what people remember, which was without saying it, telling Lily how much she meant to me, and then everybody at home can go, 'That's because, that's because, that's because…' And showing love to Devon, and then Hilary, who's the new character, I've never met my brother's new wife and just acknowledging her, kind of giving everyone their own due."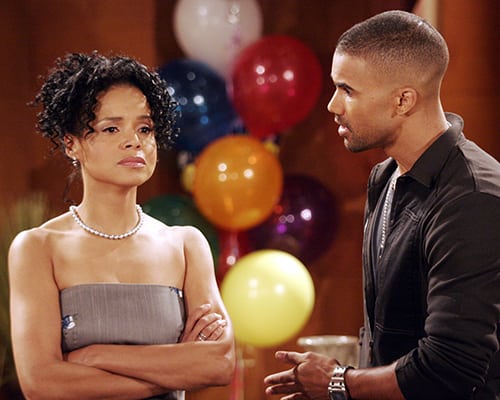 Speaking of Rowell — who shared story with both Moore and St. John when she was on again off again at "Y&R" from 1990 through 2007 — the actress reached out to Moore when she heard he was returning. "She said, "I heard about it. Tell all those guys I say 'Hey," and I said, 'I wish you were there,' and she said, 'I think I'm dead!' And that was that," he says with a laugh. "But I heard [Drucilla] fell in a river, so maybe she fell in the same river in Africa that [Malcolm] fell in? I don't know!"
Moore opened up a little bit in Part 1 of our InSESSION interview about what "Y&R" has meant for his career, but it's something he can't speak about enough — especially considering the show took a chance on him when he wasn't necessarily a seasoned actor. "I was smart enough to know what I didn't know, so I got into class, and I got in with a coach, and I worked with Kristoff St. John and Victoria Rowell and Tonya Lee Williams and years later, Christel Khalil came along and Bryton, and we just had this nice core group," he recalls. "I learned how to act on this show and built a name for myself and all of that and got bold enough to be able to take risks, otherwise, there wouldn't be anything I've done on my resume, let alone 'Criminal Minds.' So to come back here, it was a chance to play with Kristoff, Christel and Bryton, and it was a chance for me to just kind of just say thank you, that the powers that be remember that I was a part of this and they thought it was significant enough to bring me back.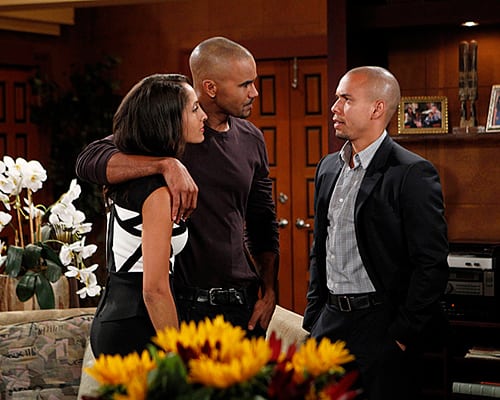 "This is the place where I was born and raised as an actor," he continues. "Without [St. John] and the support of the other actors on this show, I don't have the career that I have. There were tears in the scenes [I filmed while I was here], and he was acting, I was acting, but the tears came from a real place. We're connected to each other. I'm very blessed to be doing what I'm doing, but if asked, I will always come home."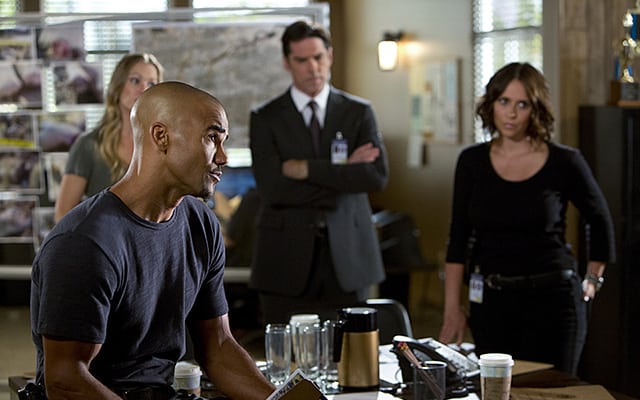 But wait! There's MOORE: We couldn't let him leave the building without spilling a little bit regarding "Criminal Minds," the CBS primetime series he's starred on since leaving "Y&R" in 2005. "We've got Jennifer Love Hewitt in the building!" he enthuses of the show's latest castmember. "She just joined our team, and she is a doll… She brings a nice, pleasant, fun dynamic to the show, and camaraderie on set. She's a pro. She's fun, she's silly, she tells crazy jokes. She's got a potty mouth sometimes! She's just a regular chick, but she's smart. It doesn't feel like we have a new kid on the block. She really just seamlessly blends in."
Catch Moore on "Criminal Minds" when season 10 premieres on CBS on Wednesday, October 1, and on "The Young and the Restless" when Malcolm returns to town on Wednesday, September 10 and Thursday, September 11!