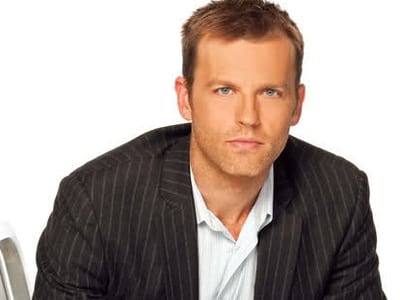 Trevor St. John's first acting gig was courtesy of the 1993 film "Benny & Joon." Although he was only a stand-in for Aidan Quinn's character, Benjamin "Benny" Pearl," the actor credits the experience for giving him that certain bug. "The energy and pace of the movie set really caught my interest and was the reason I chose Los Angeles over New York. I've wanted to relive that feeling ever since."
St. John has appeared in more than a dozen films and 10 television series, including his breakout role as a recast Todd Manning on ABC's "One Life to Live," or at least that's the character he originally signed on to portray when he joined the soap in 2003. In 2011, shortly after the return of Roger Howarth to the canvas, it was revealed that St. John's version of Todd was in fact a brainwashed Victor Lord Jr., Todd's twin brother. The revelation kicked the "Tale of Two Todd's" storyline into high gear. Unfortunately, things quickly hit a snag when Victor was shot and killed. Fortunately, during the series finale broadcast of the soap in January 2012, it was revealed that Victor was very much alive and being held captive by Allison Perkins (Barbara Garrick), while Todd was on the verge of being arrested for Victor's murder.
Since the finale of the soap, St. John has kept himself busy with several film projects and a recurring role on Lifetime's "The Client List." He has also found time to start new endeavors. "I just started brewing my own beer," says St. John of things he's been up to while not in front of the camera. " It's something I've wanted to try for sometime and my friend Dan Gauthier [ex-Kevin Buchanan, 'OLTL'] and I are doing it together. It's great fun," he explains. "We have yet to taste our first batch [and] it might be crap, but we're hopeful."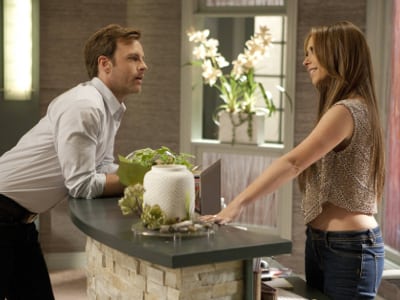 As officer Nathan Young on "Client List," St. John has found his character butting into the lives of Riley (Jennifer Love Hewitt) and Kyle Parks (Brian Hallisay), but St. John is enjoying his time on set. "Jennifer is really a joy to work with," he says. "For someone who's really carrying the show on her shoulders she's cool, composed, good-humored, and generous. The producers (she being one), cast, and crew are lucky to have her."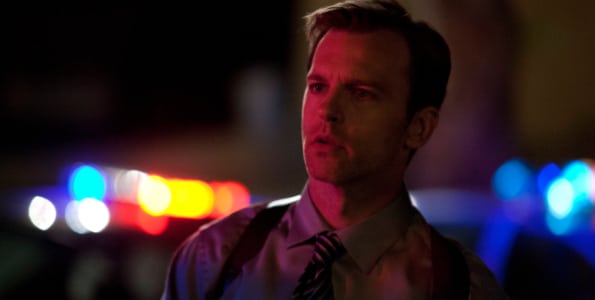 On Saturday, April 6 at 8:00 PM ET/PT, fans can next see St. John in the Lifetime movie "A Mother's Rage," starring Lori Loughlin. In the film, a mother (Loughlin) will stop at nothing to protect her 17-year old daughter from imminent danger…but is she already too late? St. John will portray Detective Jesse Roan, who leads a murder case for the State Patrol. The film also stars Kristen Dalton and Alix Elizabeth Gitter.
For those wondering if Trevor will be returning to "One Life to Live" now that production has resumed for episodes set to begin airing Monday, April 29 on Hulu, Hulu Plus and iTunes, you might be in luck. Although the actor declined to comment when asked, sources tell us that there is something to those tweets from the official "OLTL" Twitter handle (@onelifetolive) telling fans to follow the shows cast, including @trevorstjohn, the new Paos Revolution community poll posted today and that tweet by Kassie DePaiva (Blair Cramer), which shows a script and the unknown character named "James." Is he Victor Lord, Jr. in disguise? You never know…
Until then, followers of St. John on Twitter shouldn't expect to get a response from him anytime soon as he has not tweeted since November 6, 2012. "I've tweeted once. That's about as many times as I'm interested," the actor says. "I really don't get it. Who cares what trivial thing a person is doing at any trivial moment?"