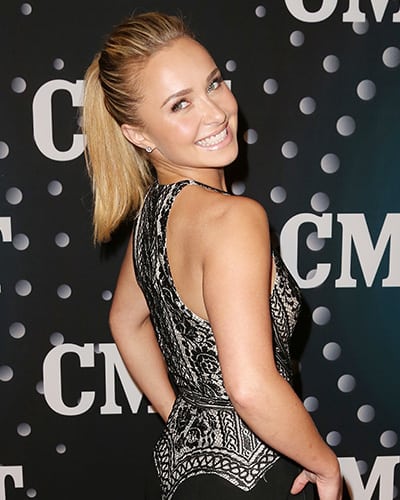 For weeks gossip sites and celebrity magazines have been left wondering if former "Guiding Light" star Hayden Panettiere was indeed pregnant after pictures of the "Nashville" actress surfaced with what would appear to be a baby bump. As part of the social phenomenon known as the ALS Ice Bucket Challenge, Panettiere put those pregnancy rumors to rest while challenging her unborn child to take part.
In her ALS Ice Bucket Challenge video, the actress renominated country music star Kacey Musgraves, Ukrainian boxer fiancé Wladimir Klitschko, and her aforementioned unborn child, before "Dancing with the Stars" pro dancer and upcoming "Nashville" guest-star Derek Hough doused her.
READ ALSO: 'Dancing with the Stars' Pro Dancer Derek Hough Joins 'Nashville'.
Hough posted the video on his Instagram page with the caption, "Couldn't figure out how to post it on @haydenpanettier twitter so I'm posting it for her . #als #icebucketchallenge (Hayden shortly went into labor after this ) Jus kiddin."
Watch the video below: