An all-new season of FOX's "Hell's Kitchen" kicks off on Friday, January 15 and "The Young and the Restless'" Sean Carrigan (Stitch Rayburn) will appear in an upcoming episode as a celebrity diner as host Gordon Ramsay dishes terror among the 18 new chefs competing through an abundance of grueling challenges in order to win the title of Head Chef at BLT Steak, a premier restaurant in Bally's Las Vegas.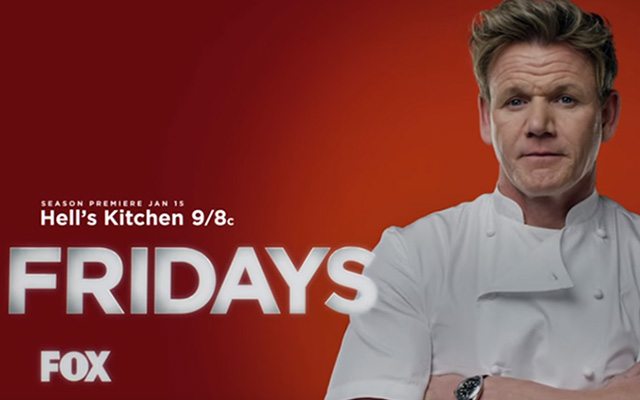 In addition to the "Y&R" star, other celebrity diners this season include: TV personality Kris Jenner ("Keeping Up with the Kardashians" franchise), rapper Lil Jon, musician/producer Steve Aoki, rapper/actor The Game, musician Flo Rida, astronaut Buzz Aldrin, comedian Bill Engvall, Cesar Millan ("Cesar 911"), dancers from "So You Think You Can Dance" and "Dancing with the Stars," comedian Terry Fator, burlesque entertainer Dita Von Teese, actor Omar Miller ("Ballers") and Olympian swimmers Jessica Hardy and Dominik Meichtry.
"Hell's Kitchen" airs Fridays at 9:00 PM ET/8:00 PM CT on FOX.