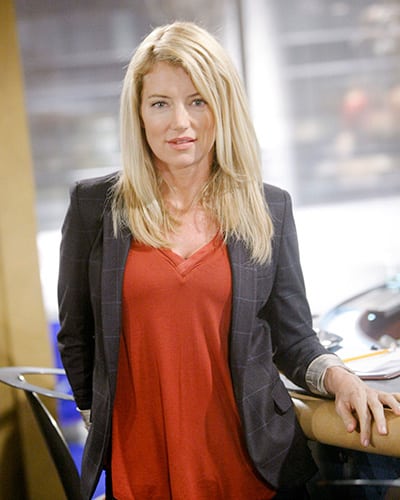 Cynthia Watros whirled in as "The Young and the Restless'" Kelly two months ago, and she may be dropping out of Genoa City just as quickly!
As we previously reported, the former "Lost" and "Guiding Light" actress had taken part in an MTV pilot called "Finding Carter" around the time she began the soap gig, and now that the coming-of-age drama has been picked up by the music network, rumors are flying that Watros will be exiting "Y&R" to focus on her new gig full time.
To further fuel the fire, the CBS sudser has reportedly released a casting call for a blonde female in the 30-40 age range to play a character who's "been down a difficult path in life but is beginning to live again." It does sound a lot like Kelly… But then again, it sounds like a lot of other soap opera characters, as well. Perhaps even the rumored recast of Phyllis Summers (previously portrayed by Michelle Stafford)?!
When contacted, a rep for "Y&R" had no comment regarding Watros' status with the show.