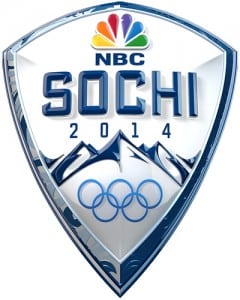 The 2014 Winter Olympics are now underway, so it's time for an Olympics edition of Tweet This, Tweet That! Each week we compile some of the most hilarious, thought-provoking, controversial, or interesting tweets from some of daytime's most popular stars.
This week some of the world's best athletes have traveled to Sochi, Krasnodar Krai, Russia to compete in the Winter Olympics. However, due to Russia's questionable ethics on homosexuality and Sochi's less-than-stellar accomodations, this year's Winter Olympics has become one of the most controversial in recent years. Which of your favorite soap actors are being Olympics fans? And which have flat out refused to watch the Olympics due to these controversies? Check it out in this week's Tweet This, Tweet That!
The 2014 Winter Olympics opening ceremony was held on Friday, February 7 and former "All My Children" actor-turned-movie star Josh Duhamel (ex-Leo du Pres) seemed excited about the festivities.
Good luck to all athletes competing at the Winter #Olympics in Sochi. Go #TeamUSA!!

— Josh Duhamel (@joshduhamel) February 6, 2014
"The Young and the Restless" vet Eric Braeden (Victor Newman) shared Duhamel's enthusiasm.
And, yes, I shall watch the Olympics! Hope everything goes well over there! Great athletes!

— Eric Braeden (@EBraeden) February 7, 2014
"General Hospital" baddies Jerry Jacks and Julian Jerome may have evil intentions on the show, but their portrayers seem very concerned with Russia's ethics. Both Sebastian Roché and William deVry agree that Sochi was a poor choice to host the Winter Olympics.
Boycott Sochi, I'm not watching and nobody's going.. http://t.co/DwMC425YSw

— Sebastian Roché (@sebroche) February 7, 2014
Look, I LOVE the Olympics. Love the sports. But man, why did IOC pick Sochi? Dang it!! @NBCOlympics Go USA. Go Canada!!! Still won't watch

— William deVry (@WilliamdeVry1) February 8, 2014
Despite the politics involved, Michael Damian (ex-Danny Romalotti, "Y&R") seemed to enjoy the Opening Ceremony, which featured more than 3,000 dancers and acrobatic performers.
Really enjoyed the Olympics opening ceremony! Good night everyone

— Michael Damian (@michaeldamian1) February 8, 2014
Yet Nancy Lee Grahn (Alexis Davis, "GH") still questioned the decision to have the Olympics in Sochi.
Heard the 5th ring didn't light up in the #OpeningCeremony This is what happens when u exclude gays from design and lighting. #Olympics2014

— Nancy Lee Grahn (@NancyLeeGrahn) February 8, 2014
However, as the Winter Olympics got underway, your favorite daytime stars began rallying behind the USA athletes. On Saturday, February 8, snowboarder Sage Kotsenburg became the first athlete to bring gold home to the USA this year. And Hunter Tylo (Taylor Hayes, "The Bold and the Beautiful") was impressed.
"@omokeh: American Kotsenburg wins Sochi's first gold http://t.co/elKfyVIT9R" He #RockedIt #SOCHI

— Hunter Tylo (@AbsoluteHunter) February 9, 2014
Kimberly McCullough (Robin Scorpio-Drake, "GH") was blown away by 15 year old Russian figure skater Julia Lipnitskaia.
Loving Lipnitskaia! What a little bad ass. #sochi2014

— Kimberly McCullough (@whitewatercrew) February 9, 2014
Former "One Life to Live" actress Jessie Malakouti (ex-Dusky), who now goes by the performer name EDEN, was rooting for Team USA in the figure skating competition.
IMO @ashwagner2010's short skate had the most feeling and style. You go girl, you got heart! #winterolympics

— EDEN (@HeyEden) February 9, 2014
The real winners this week will be the impressive athletes that take medals back to their home countries, but we have a winner here at Soap Opera Network too! The winner of this week's Soap Opera Network Tweet of the Week, or #SONTOTW, is Eric Roberts (ex-Vance Abrams, "Y&R")! He tweeted a very good question! Please let us know if that works, Eric!
If I eat the greatest pie ever from @PiBakeshop & watch THE OLYMPICS, can the athletes burn it off for me?

— Eric Roberts (@EricRoberts) February 9, 2014
Do you have a topic you'd like to see covered in Tweet This, Tweet That? Let us know in the comments below and we'll be sure to cover it!