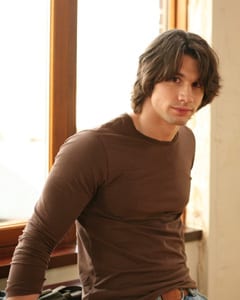 Sex sells, but how much sex can bring "MVP" back to SOAPnet?
You've asked, and boy have you asked, and now we have an answer as to what's happening with "MVP: The Secret Lives of Hockey Wives," the Canadian soap opera that delves into the lives of hockey's hottest men and their better half's. Nothing.
"Nothing has been decided yet," says a SOAPnet spokeswoman. "We will let you know if and when."
You know the old fashioned saying, "no news is better than bad news?" Pick your poison.
Debuting on Thursday, June 19, 2008 on SOAPnet, "MVP" was a Canadian castoff that was cancelled due to low ratings by the CBC network in March of 2008. In April of that year, SOAPnet, a division of the Walt Disney Company, announced it had picked up the series for its American audience. The series was given a broadcast platform for notiarity on the ABC Television Network after the networks broadcast of "The 35th Annual Daytime Emmy Awards" on June 20, 2008. "MVP" was the least watched program for the week on the big-four networks. It was seen by only 2.5 million viewers. In Adults 18-49, "MVP" placed 5th among all broadcast networks with a 0.6/2, behind even Spanish language network Univision. SOAPnet never released ratings data for "MVP," which didn't bode well for its future prospects.
Adding insult to injury, it was reported that the 10 episodes of "MVP" produced cost approximately $14 million. While SOAPnet is now seen in nearly 71 million homes, it is highly unlikely the network will pick up the series without some drastic budget cuts. But, as the spokeswoman did say, "We will let you know if and when" the show returns.
"MVP" airs on SOAPnet or not. Check local listings.