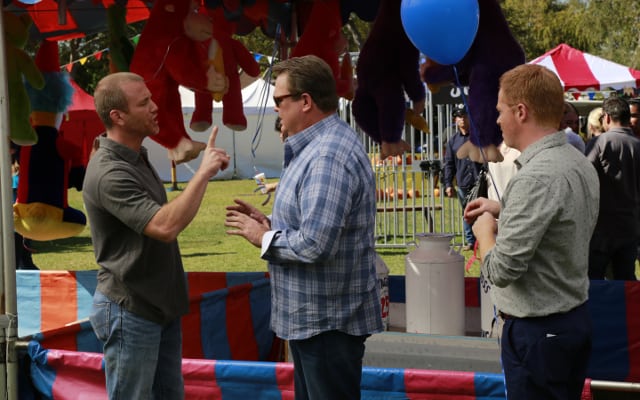 Sean Carrigan has been on "The Young and the Restless" as Stitch for just a few short months, but he's already finding primetime success: The comedian/actor will be appearing on tonight's episode of  "Modern Family," titled "A Fair to Remember!"
A rep for the ABC comedy series confirms that Carrigan will be playing John, the dad of a child that Cameron (Eric Stonestreet) coaches on the high school football team.
"Got to shoot an episode of 'Modern Family,'" the actor tweeted on October 22 along with a picture of him with Jesse Tyler Ferguson (Mitchell). "So much fun!"
Check out ABC's official website for a sneak peek at the episode, and tune into ABC tonight at 9/8c to catch Carrigan in the role!