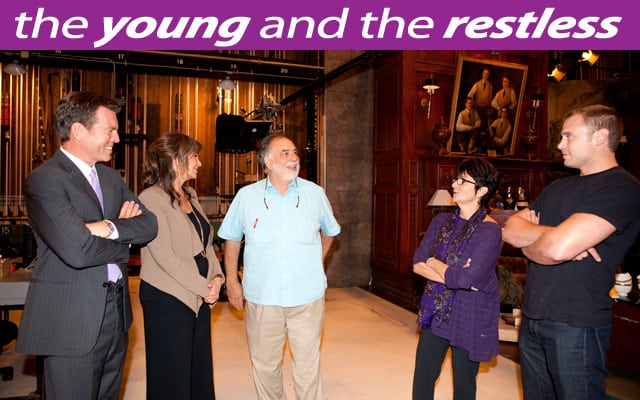 Hollywood's obsession with soap operas just won't quit, with the latest cross-over being Academy Award-winning writer-director Francis Ford Coppola making "The Young and the Restless" an offer they couldn't refuse: A visit to the sudser's set!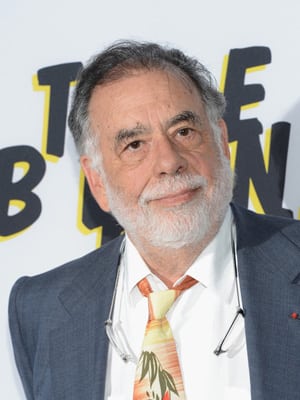 According to The Huffington Post, the famed director of films like "The Godfather" and "Apocalypse Now" has been spending some time in Genoa City this week to learn more about multi-camera/live TV. He not only hit the set of the CBS daytime soap but also the control room to learn every facet of producing the popular series.
"I'm enjoying being at 'The Young and the Restless,'" he says of the experience, which also included meeting Peter Bergman (Jack Abbott), Jess Walton (Jill Abbott), Billy Miller (Billy Abbott), and executive producer Jill Farren Phelps. "The people are wonderful and I'm learning a lot."
As for whether or not we can expect an onscreen appearance or anything else to come out of Coppola's 'Y&R' visit remains a mystery; a rep for the soap had nothing to share at press time. However, the director also recently paid a visit to "Dancing With the Stars," so perhaps he's interested in developing a television series and wants to learn from the best? Stay tuned!