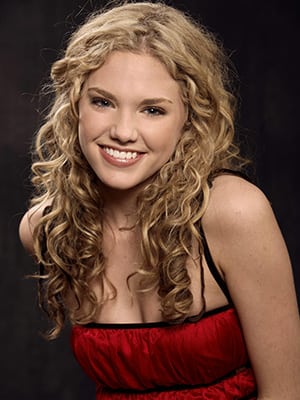 Although it had been rumored, Deadline Hollywood has confirmed that Mackenzie Mauzy (ex-Phoebe Forrester, "The Bold and the Beautiful"; ex-Lizzie Spaulding, "Guiding Light") has joined the cast of Disney's "Into the Woods" playing Rapunzel opposite Billy Magnussen (ex-Casey Hughes, "As The World Turns"), who will play her prince, in the studios Rob Marshall directed film. "Woods" is an adaptation of the 1987 Broadway musical and will be produced by Marc Platt.
Also starring in the film are Meryl Streep, Johnny Depp, Chris Pine, Anna Kendrick, James Corden and Emily Blunt.
"Into the Woods" is scheduled for release Christmas Day 2014.